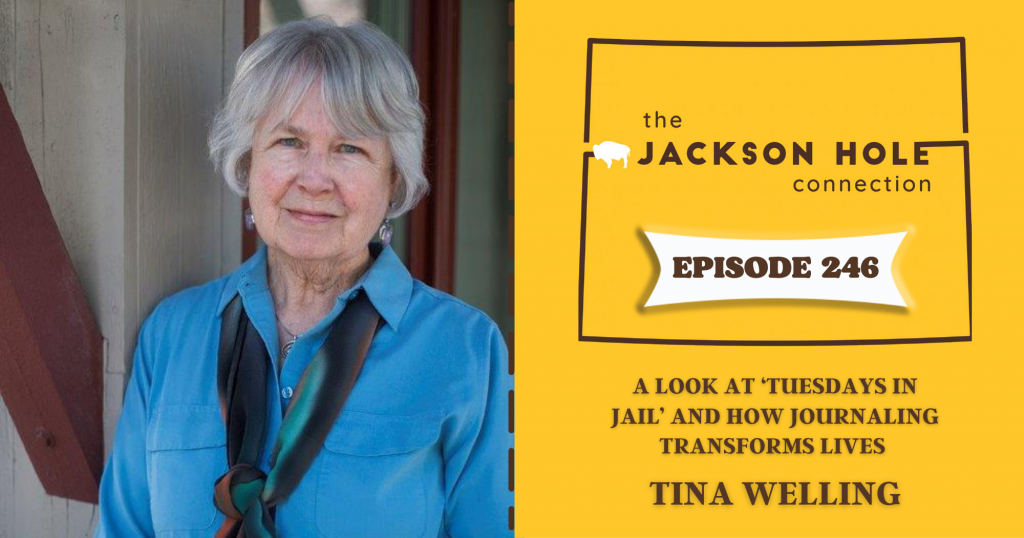 Tina Welling is a local author who has been living in Jackson for 40 years. In this episode, she shares her journey of moving to Wyoming with her family from Ohio to be closer to nature and to become part of a tight-knit community. Tina talks about her experience running a gift shop in Snow King Resort for 25 years and how the off-seasons provided her with time to focus on her writing.
During the conversation, Tina discusses the sense of community she found in Jackson and how it influenced her writing. She describes her transition from writing novels to nonfiction and specifically mentions her book, 'Writing Wild,' which explores the connection between the natural world and personal creativity. Stephan asks Tina about her writing workshops with inmates at the Teton County Jail, and she shares her experiences and the insights she gained from working with them. Tina emphasizes the shared struggles between inmates and those on the outside, highlighting the importance of self-reflection and journaling as tools for self-discovery and personal growth.
The conversation also touches on Tina's most recent book, 'Tuesdays In Jail: What I Learned Teaching Journaling to Inmates.' She explains how journaling can help individuals work through their issues and gain self-knowledge. Tina mentions that while she hasn't focused much on promoting her book due to personal circumstances, she is grateful for winning the Nautilus Book Award in the memoir and personal journey category.