Episode 248 – Finding Balance and Creative Outlets with Macye Maher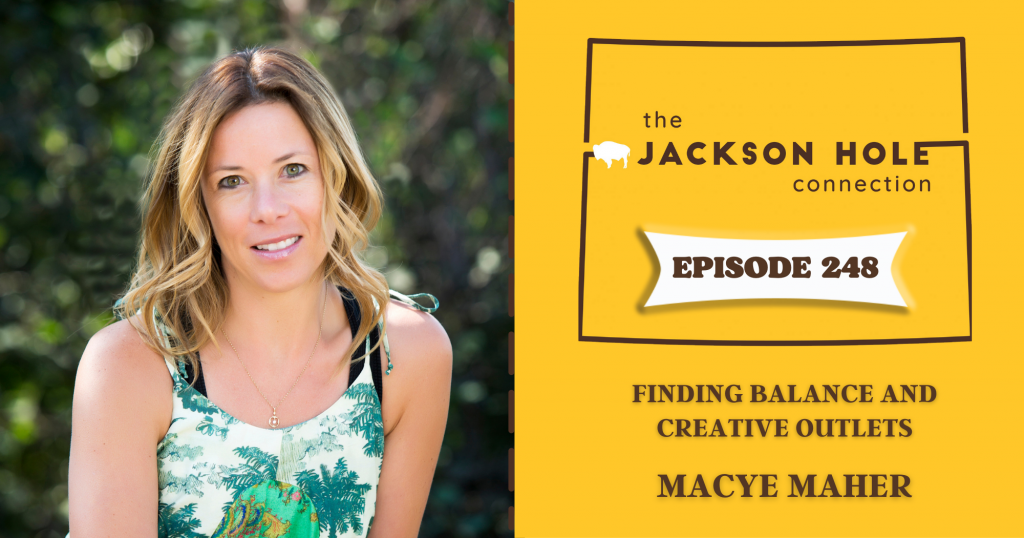 Macye Maher is a mom, business owner, published author, and advocate for land preservation. She moved to Jackson in 1998 and has fully embraced mountain life. Macye and her husband Alex are the founders of Live Water Properties, and they are currently working on restoring a historic ranch in Wyoming.
The conversation starts with Macye sharing her adventurous tale of moving to Alaska with friends after high school. She then discusses her love for the outdoors and explains why she chose to move to Jackson in '98. Macye and Stephan then delve into her book, "Fireworks and Fertility," exploring the title's representation of the emotional and explosive nature of both fireworks and fertility issues. Macye emphasizes the significance of embracing one's identity as a writer. They also discuss Macye and Alex's recent purchase of a ranch near Thermopolis, Wyoming, highlighting Macye's commitment to restoring, preserving and enhancing the land.
Learn more about Macye and her book "Fireworks and Fertility" at MacyeLavinderMaher.com
This week's episode is supported in part by Teton County Solid Waste and Recycling, reminding residents and commercial businesses of Teton County's food waste programs; the next frontier material in the quest to achieve the County's goal to reduce, aiming for zero waste. More at TetonCountyWY.gov or at @RoadToZeroWaste.JH on Instagram.
Support also comes from The Jackson Hole Marketplace. The Deli at Jackson Hole Marketplace offers ready-made soups, sandwiches, breakfast burritos, and hot lunch specials. More at JHMarketplace.com
Have a comment or a question? Email us at connect@thejacksonholeconnection.com. Marketing and editing support by Michael Moeri (michaelmoeri.com)