Episode 249 – Advocating for Our wildlife with Kristin Combs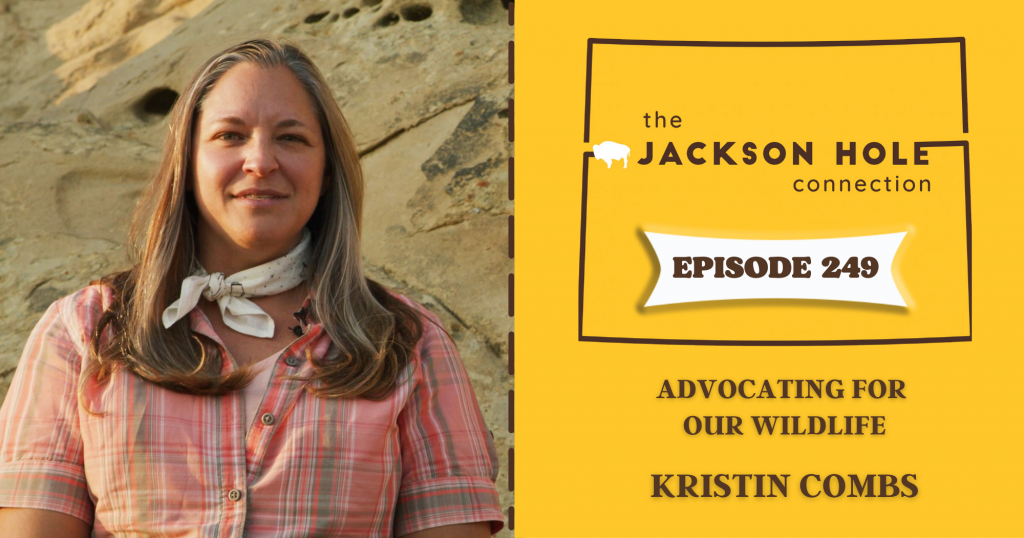 Kristin Combs is the Executive Director of Wyoming Wildlife Advocates. In this episode, Kristin shares her background and the journey that led her to Jackson Hole, fueled by her love for nature and animals. They discuss the importance of wildlife conservation and the unique wildlife species found in the area.
Kristin sheds light on the challenges faced by wildlife populations and the efforts being made to protect them. They delve into the topic of wolves and the cultural influences that have shaped public opinion about these majestic creatures. Kristin highlights the work of Wyoming Wildlife Advocates in advocating for wildlife, educating the public, and implementing programs to reduce human-wildlife conflicts.
The conversation also touches on the initiatives offered by Wyoming Wildlife Advocates, including providing bear-resistant trash cans, electric fencing, and educational resources to the community.
Learn more about Kristin and Wyoming Wildlife Advocates at WyomingWildlifeAdvocates.org
This week's episode is supported in part by Teton County Solid Waste and Recycling, reminding residents and commercial businesses of Teton County's food waste programs; the next frontier material in the quest to achieve the County's goal to reduce, aiming for zero waste. More at TetonCountyWY.gov or at @RoadToZeroWaste.JH on Instagram.
Support also comes from The Jackson Hole Marketplace. The Deli at Jackson Hole Marketplace offers ready-made soups, sandwiches, breakfast burritos, and hot lunch specials. More at JHMarketplace.com
Have a comment or a question? Email us at connect@thejacksonholeconnection.com. Marketing and editing support by Michael Moeri (michaelmoeri.com)