Episode 139 – The Life of a Freelance Journalist with Gordy Megroz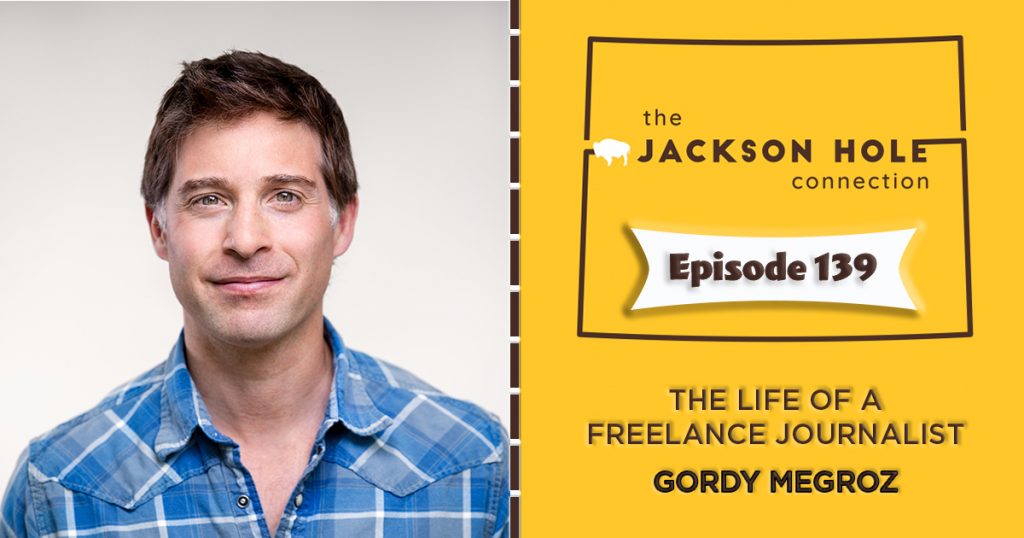 In this week's episode of the Jackson Hole Connection, Stephan chats with Gordy Megroz. Gordy is a freelance journalist based in Jackson. His work can be found in publications such as Outside Magazine, Men's Journal, Bloomberg Businessweek, WIRED, and SKI. He is also the author of the forthcoming book, "100 Slopes of a Lifetime" which is being published by National Geographic and is due out in October.
In this episode, Gordy shares how he eventually landed in Jackson via Vermont. Gordy talks about his path to becoming a freelance writer, which included an internship at Outside Magazine that helped pave the way. Gordy dives into some of his investigative pieces, one of which tackles cheating in marathons. Stephan and Gordy also talk about his upcoming book "100 Slopes of a Lifetime" which has compiled the ultimate skier and snowboarder bucket list.
Find out more about Gordy at GordyMegroz.com
Follow Gordy on Instagram at @gordymegroz
The story Gordy wrote for WIRED that is referenced in the interview can be found here: Going the Distance (and Beyond) to Catch Marathon Cheaters
Pre-order "100 Slopes of a Lifetime" on Amazon
This week's episode is supported in part by Teton County Solid Waste and Recycling reminding you to reduce, reuse, recycle, and compost. Avoid single-use products whenever possible, and remember to bring your reusable bags with you while shopping. More at @roadtozerowastejh.
Support also comes Kilter Physical Therapy and Sports Performance Center. Each physical therapy session at Kilter is 1-on-1 with a licensed physical therapist. Every treatment session will allow ample time for individual evaluation, manual treatment, modalities, and appropriate exercise prescription for your personal needs. More info at kilterpt.com
Want to be a guest on The Jackson Hole Connection? Email us at connect@thejacksonholeconnection.com. Marketing and editing support by Michael Moeri.