Episode 212 – A Family Legacy of Fishing in Wyoming with Boots Allen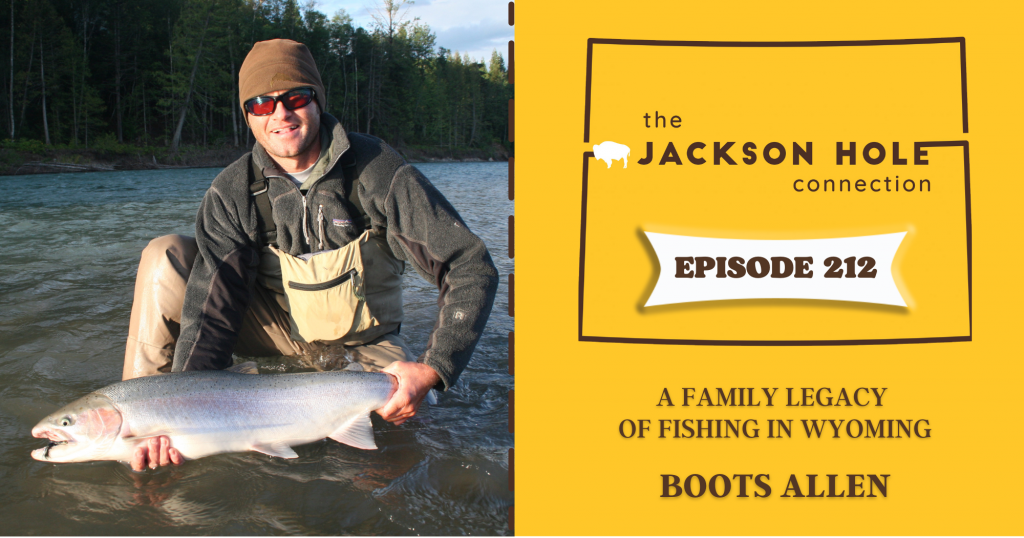 Boots Allen is a 3rd generation Wyoming fishing guide, writer, fly creator and was born and raised right here in Jackson Hole.
In this episode, Boots shares what drew his grandfather and mother out to Jackson. He talks about what it was like growing up in the Valley and carrying on his family's legacy of fly fish guiding. Stephan and Boots also discuss the proper handling of fish, fishing in different parts of the world, creating flies, climate change, and the comical story of how his grandfather received the original name of Boots.
Find Boot's books at local Jackson bookstores or fishing shops and learn more about Boots at BootsAllen.com
This week's episode is sponsored in part by The Jackson Hole Historical Society & Museum connecting people to local history by sharing artifacts and ideas to foster curiosity and continual learning, forge connections, and inform our 21st-century dialogue. Learn more online at jacksonholehistory.org
Support also comes from Teton County Solid Waste and Recycling. Fall Clean Up is around the corner for residential yard waste collection, beginning the week of October 31st . For more details about this year's Fall Clean Up and Pumpkin Smash event visit TetonCountyWY.gov. More at @RoadToZeroWaste.JH
Want to be a guest on The Jackson Hole Connection? Email us at connect@thejacksonholeconnection.com. Marketing and editing support by Michael Moeri (michaelmoeri.com)