Episode 201 – Photographing our Community with Brad Boner of the Jackson Hole News & Guide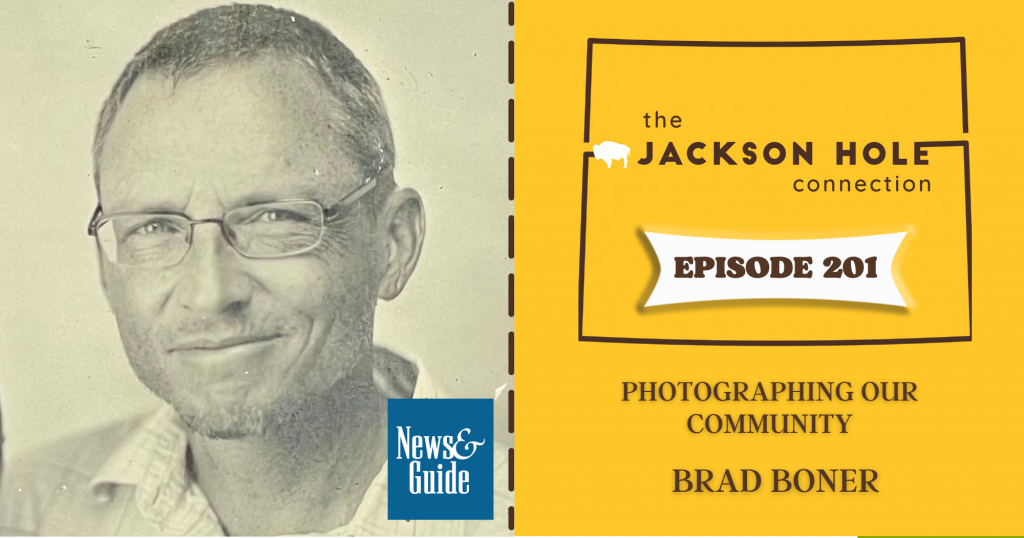 Brad Boner is a father, photographer, author, and the Director of Visuals for the Jackson Hole News & Guide. Originally from the Black Hills area of South Dakota, Brad moved out to Wyoming back in 2004.
In this episode, Brad shares the path that led him to the Jackson Hole area. He talks about his family's western roots and the legacy of the 12 Mile Ranch. Brad then discusses his stunning 2017 photography project that takes a new look at some of William Henry Jackson's most famous photos of the Yellowstone area. Stephan and Brad also chat about the Jackson Hole News & Guide, what goes on behind the scenes, and some of Brad's more powerful stories.
Find a copy of Yellowstone National Park: Through the Lens of Time at the Teton County Library.
To connect with Brad email Photo@JHNewsandGuide.com
This week's episode is sponsored in part by Teton County Solid Waste and Recycling, announcing the new commercial Curb to Compost Program for restaurants and other commercial food waste generators. More at TetonCountyWY.gov or at @RoadToZeroWaste.JH on Instagram
Support also comes from The Jackson Hole Wine Club. Curating quality wine selections delivered to you each month. Enjoy delicious wines at amazing prices. More at JacksonHoleWineClub.com
Want to be a guest on The Jackson Hole Connection? Email us at connect@thejacksonholeconnection.com. Marketing and editing support by Michael Moeri (michaelmoeri.com,@thatsamoeri)