Episode 162 – Looking For The Hidden Story with Danielle Shapiro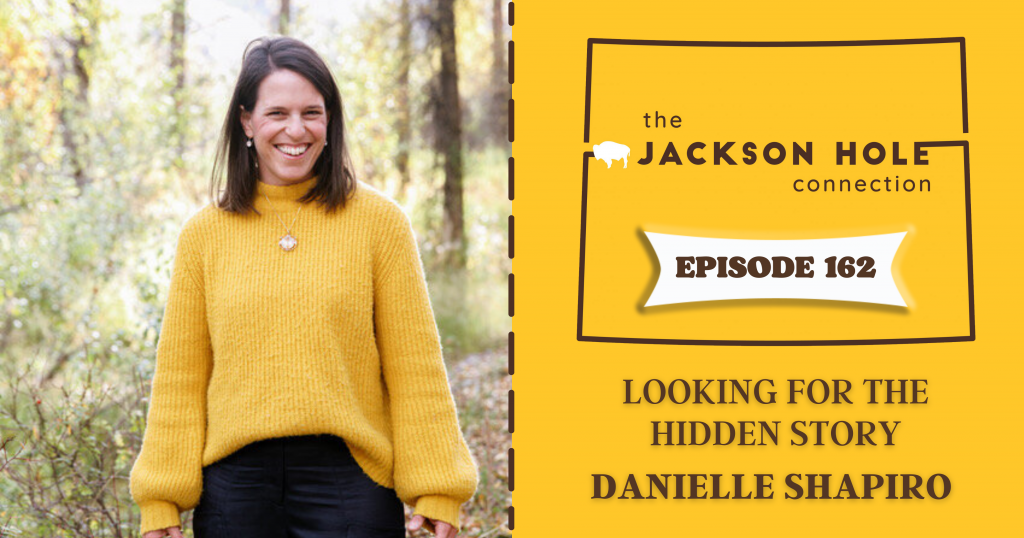 In this week's episode of the Jackson Hole Connection, Stephan visits with Danielle Shapiro. Danielle is a writer, editor, journalist, and social justice warrior.
In this episode, Danielle shares how she left the city life in Chicago for the Tetons. She talks about why she pivoted from pursuing a career as a human rights attorney to becoming a freelance journalist. Danielle goes into what it was like to chase stories about human rights all over the world. She then discusses how having a daughter changed her perspective on work and helped her find her way back to Jackson. Stephan and Danielle also talk about the challenging and rewarding work of sharing individuals' personal stories.
Find out more about Danielle at Danielle-Shapiro.com or follow her on Instagram at @danielleshapiro
This week's episode is supported in part by Teton County Solid Waste and Recycling reminding you to reduce, reuse, recycle, and compost. Avoid single-use products whenever possible, and remember to bring your reusable bags with you while shopping. More at RoadtoZeroWasteJH.org or at @RoadToZeroWaste.JH on Instagram

Want to be a guest on The Jackson Hole Connection? Email us at connect@thejacksonholeconnection.com. Marketing and editing support by Michael Moeri (@thatsamoeri).