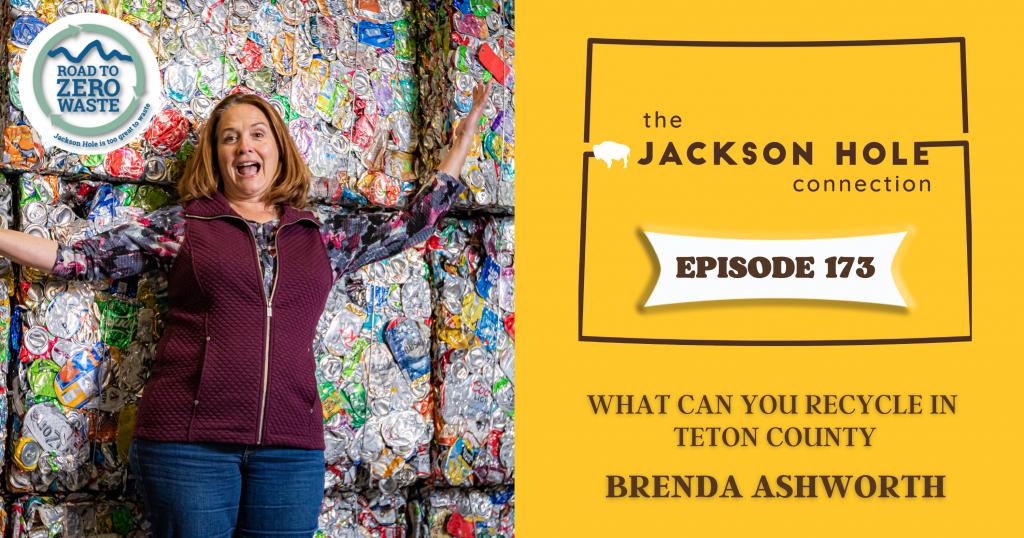 Brenda is a former Astro Geophysical Data Monitor for the U.S. Air Force, she is now the Superintendent of Teton County Integrated Solid Waste & Recycling. 
Did you know that our trash has to travel over 70 miles to be disposed of? Can you guess how many semi-trucks full of waste are sent out of Teton County each day? Do you know how many tons of trash were sent to the landfill in 2021? What material do you think is the most valuable to recycle? Listen to this episode to find out the answers to these questions and learn what happens to our waste and recyclables once they are out of our hands. 
Read More
"I listened to Ian and Tim. Thought they were both great!  Ian is hilarious!   Definitely got me thinking about what I do day in and day out."
Richard Levy
Jackson, Wyoming
The Jackson Hole Connection is Jackson Hole's Community Podcast, founded by Stephan Abrams with founding sponsors The Liquor Store of Jackson Hole and Jackson Hole Marketplace.