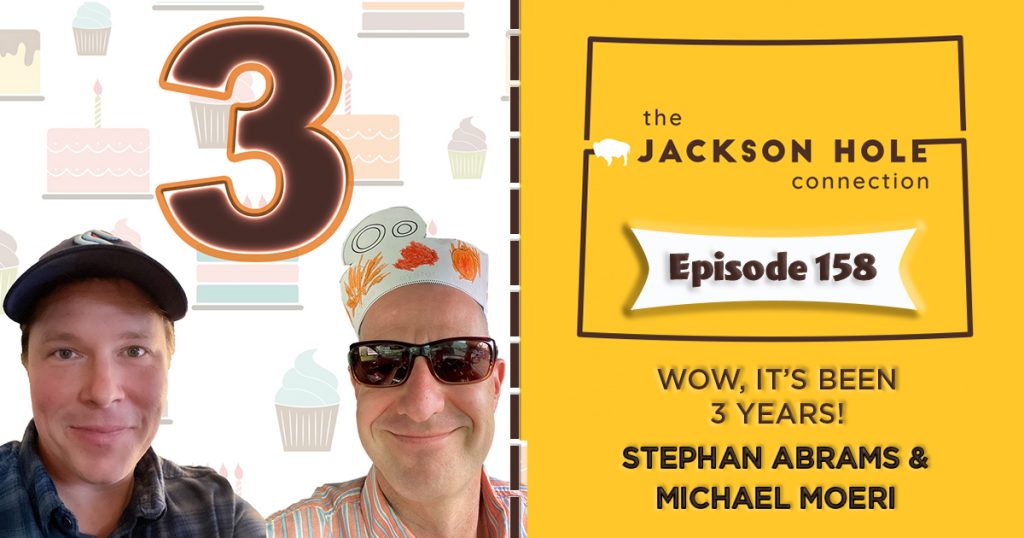 In this episode, Stephan and Michael take a look back on the past 3 years of doing the podcast. Michael gets some insight on what doing the podcast means to Stephan and what motivates him to connect with so many people. They discuss some memorable and motivational guest experiences. At the end of the episode, Stephan and Michael also talk about the people they'd love to have on the podcast, but haven't yet. 
Read More
"I listened to Ian and Tim. Thought they were both great!  Ian is hilarious!   Definitely got me thinking about what I do day in and day out."
Richard Levy
Jackson, Wyoming
The Jackson Hole Connection is Jackson Hole's Community Podcast, founded by Stephan Abrams with founding sponsors The Liquor Store of Jackson Hole and Jackson Hole Marketplace.