Episode 247 – Unlocking Curiosity at the Jackson Hole Children's Museum with Ethan Lobdell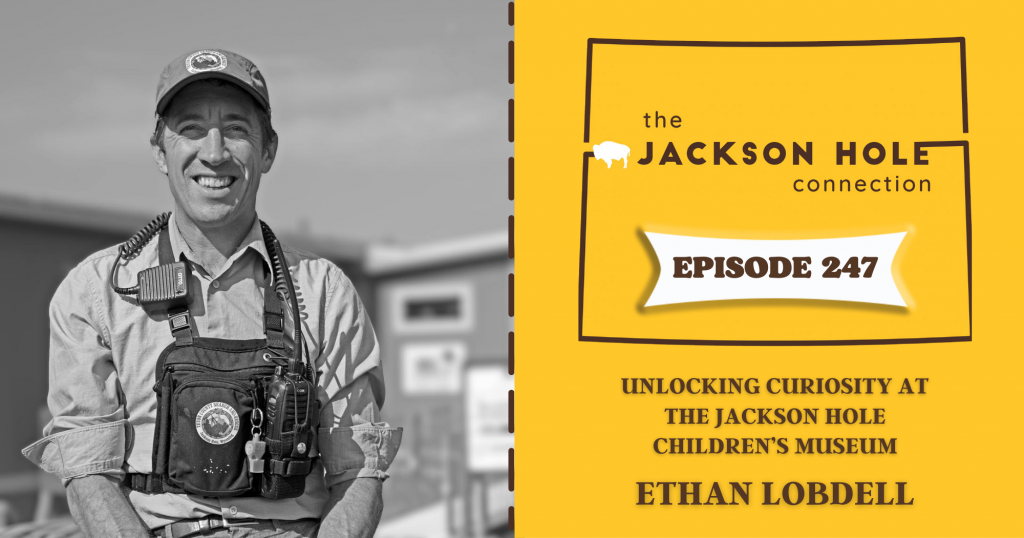 Ethan Lobdell is an educator, Search and Rescue volunteer, and the Executive Director of The Jackson Hole Children's Museum. With a strong background in education and a genuine passion for interactive learning, Ethan brings his expertise to benefit the kids and families of the Jackson Hole community.
In this episode, Ethan dives into the museum's commitment to supporting children's development through joyful and engaging learning experiences that ignite curiosity. We also delve into the exciting plans for the museum's upcoming permanent home, which will showcase world-class exhibits and foster valuable partnerships with educational institutions. Ethan shares his personal fulfillment in witnessing the transformative impact of education on young minds, despite the challenges of administrative duties. Additionally, Stephan reflects on the impact that both the teachers and the museum have had on his own family.
Discover more about the initiatives and programs offered by the Jackson Hole Children's Museum at JHChildrensMuseum.org.
This week's episode is supported in part by Teton County Solid Waste and Recycling, reminding residents and commercial businesses of Teton County's food waste programs; the next frontier material in the quest to achieve the County's goal to reduce, aiming for zero waste. More at TetonCountyWY.gov or at @RoadToZeroWaste.JH on Instagram.
Support also comes from The Jackson Hole Marketplace. The Deli at Jackson Hole Marketplace offers ready-made soups, sandwiches, breakfast burritos, and hot lunch specials. More at JHMarketplace.com
Want to be a guest on The Jackson Hole Connection? Email us at connect@thejacksonholeconnection.com. Marketing and editing support by Michael Moeri (michaelmoeri.com)