Episode 182 – Beyond Skid Cooking featuring Lily Krass and Max Ritter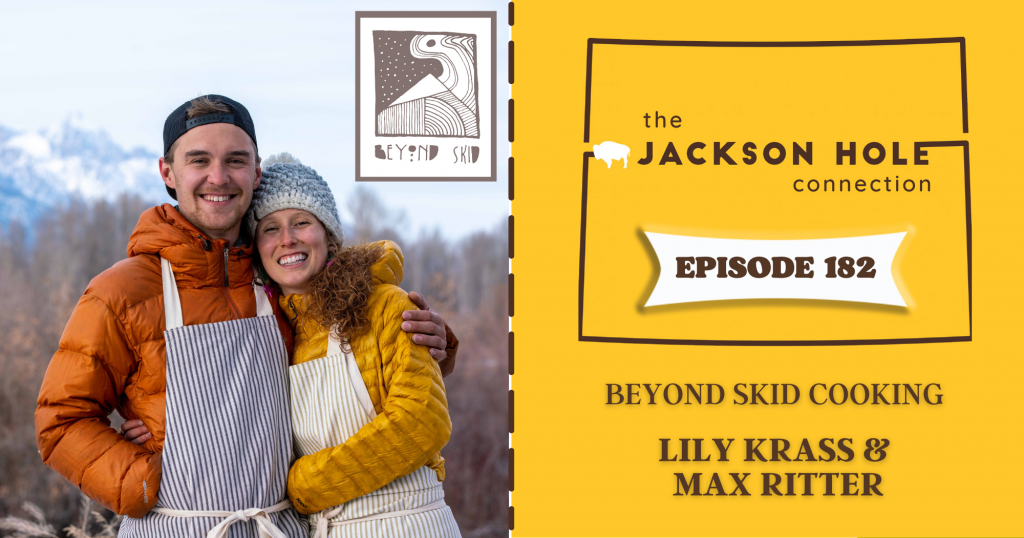 Max Ritter is the Digital Content Manager for Teton Gravity Research and Lily Krass is a freelance adventure writer. Together they are the authors of Beyond Skid: A cookbook for ski bums.
In this episode, Max shares what it was like to grow up in a German immigrant family in New York City. He talks about his first experience in the food industry and how it had a big impact on his outlook. Lily discusses how her parents helped instill a passion for the outdoors, even if she didn't appreciate it at the time. They dive into the creation of the Beyond Skid cookbook and their shared excitement for creating healthy, affordable home cooked meals. Stephan, Max and Lily also talk about their favorite comfort foods and what they like to make for dinner parties.
To discover your new favorite meal, find Beyond Skid: A Cookbook For Ski Bums at various locations around Jackson or at BeyondSkid.com
Follow Beyond Skid on Instagram @beyondskid
This week's episode is sponsored in part by Teton County Solid Waste and Recycling. Want to become a better recycler? Well, there's an app for that – the Recycle Coach app! Now available for Jackson Hole locals and visitors. More at TetonCountyWY.gov or at @RoadToZeroWaste.JH on Instagram

Support also comes from The Jackson Hole Wine Club. Curating quality wine selections delivered to you each month. Enjoy delicious wines at amazing prices. More at JacksonHoleWineClub.com
Want to be a guest on The Jackson Hole Connection? Email us at connect@thejacksonholeconnection.com. Marketing and editing support by Michael Moeri (michaelmoeri.com,@thatsamoeri).