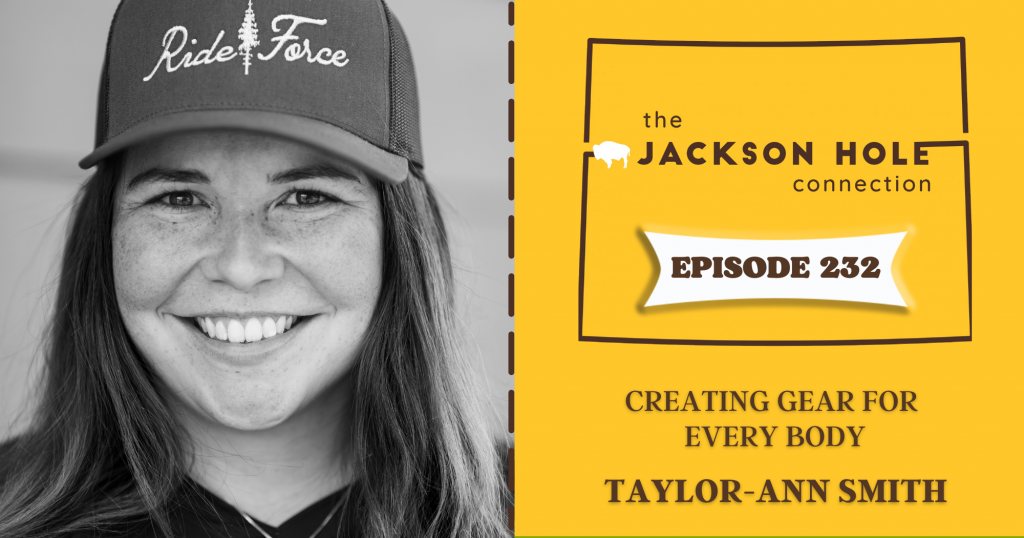 Taylor-Ann Smith is a graphic designer and the entrepreneur behind Ride Force. Taylor-Ann is originally from Montana, but has Wyoming roots. Taylor-Ann started Ride Force 3 years ago after she discovered that she couldn't find any clothes that made her look and feel good on her mountain bike.
In this episode, Taylor-Ann shares her fascinating story about what led her to move to Jackson and her family's deep roots in Wyoming. We learn about her grandfather Duane Wiltse, who pioneered the first KOA in Wyoming, and her other grandparents who owned a cabin in Colter Bay.
Stephan and Taylor-Ann engage in a compelling conversation about the birth of Ride Force, delving into how Taylor-Ann manages to balance her full-time job as a graphic designer while also running a successful business. The two explore the topic of overcoming obstacles and fears when embarking on new ventures, and Taylor-Ann openly shares the ups and downs of creating a clothing brand from scratch. Above all, she explains how she is striving to make a positive difference for anyone who wants to enjoy their favorite outdoor activities, no matter their body type.