Episode 228 – Inspiring Women to Lead featuring Christie Watts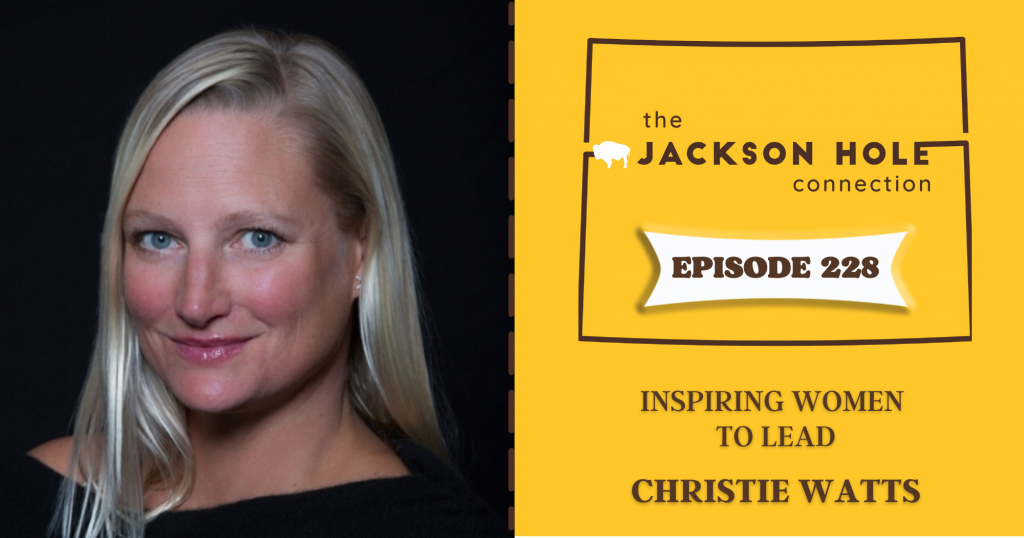 Christie Watts is a mother, wife, globetrotter, and life coach. With a background rooted in Michigan, she relocated to Jackson Hole in 1998 with aspirations of becoming a professional snowboarder.
In this episode, she shares her journey of discovery and personal growth with Stephan. After leaving the world of corporate advertising in Seattle, she delved into Chinese medicine which led her to discover her true passion of being a life coach. Through her work, Christie has impacted the lives of hundreds of individuals, guiding them towards finding their purpose and living a fulfilling life.
Stephan and Christie also explore how technology has transformed the life coaching industry, and Christie shares her entrepreneurial ventures, including her ultimate goal of becoming a digital nomad. With her unique perspectives and wealth of experience, she is poised to continue making a positive impact on the world.
For more information on Christie Watts and her coaching business, visit ChristieWatts.com
This week's episode is supported in part by Teton County Solid Waste and Recycling, reminding businesses of Teton County's "Curb to Compost" Program for food waste collection; an important next step in your restaurant's recycling program. More at TetonCountyWY.gov or at @RoadToZeroWaste.JH on Instagram.
Support also comes from The Jackson Hole Marketplace. The Deli at Jackson Hole Marketplace offers ready-made soups, sandwiches, breakfast burritos, and hot lunch specials. More at JHMarketplace.com
Want to be a guest on The Jackson Hole Connection? Email us at connect@thejacksonholeconnection.com. Marketing and editing support by Michael Moeri (michaelmoeri.com)