Episode 218 – Transforming lives with Art with Shari Brownfield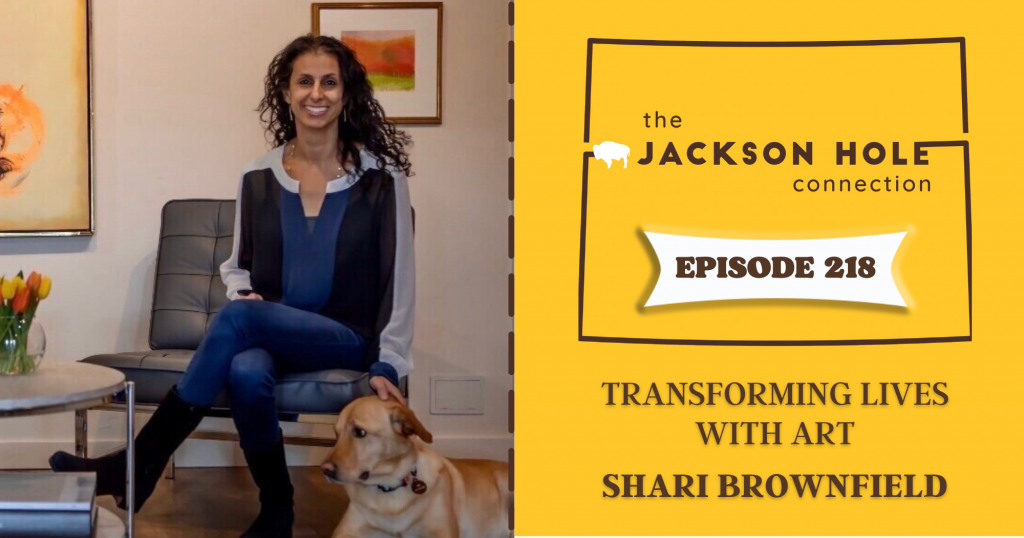 Shari Brownfield is a fine art advisor, appraiser, and owner of Shari Brownfield Fine Art. Shari was born in Montreal and grew up there and in Israel. She went on to study fine art at Concordia University and double majored in art history and studio art. Shari has worked her way through every level of the art world and now has her own project space and office inside the famed "Wort Cabin" just off the town sq in Jackson.
In this episode, Shari shares her family's fascinating history and why she left life in the city to move out to Jackson over 20 years ago. Shari and Stephan also discuss changing career paths, the fine art industry, why people buy and collect art, what gives Art value, and the importance of maintaining a good reputation.
Find out more about Shari and Shari Brownfield Fine Art at ShariBrownfield.com and follow them on Instagram at @ShariBrownfieldFineArt
This week's episode is supported in part by Teton County Solid Waste and Recycling reminding you to reduce, reuse, recycle, and compost. Avoid single-use products whenever possible, and remember to bring your reusable bags with you while shopping. More at RoadtoZeroWasteJH.org or at @RoadToZeroWaste.JH on Instagram
Support also comes from The Jackson Hole Marketplace. The Deli at Jackson Hole Marketplace offers ready-made soups, sandwiches, breakfast burritos, and hot lunch specials. More at JHMarketplace.com
Want to be a guest on The Jackson Hole Connection? Email us at connect@thejacksonholeconnection.com. Marketing and editing support by Michael Moeri (michaelmoeri.com,@thatsamoeri)