Episode 211 – Making a Pitch for Naughty Fruit with Juan Morales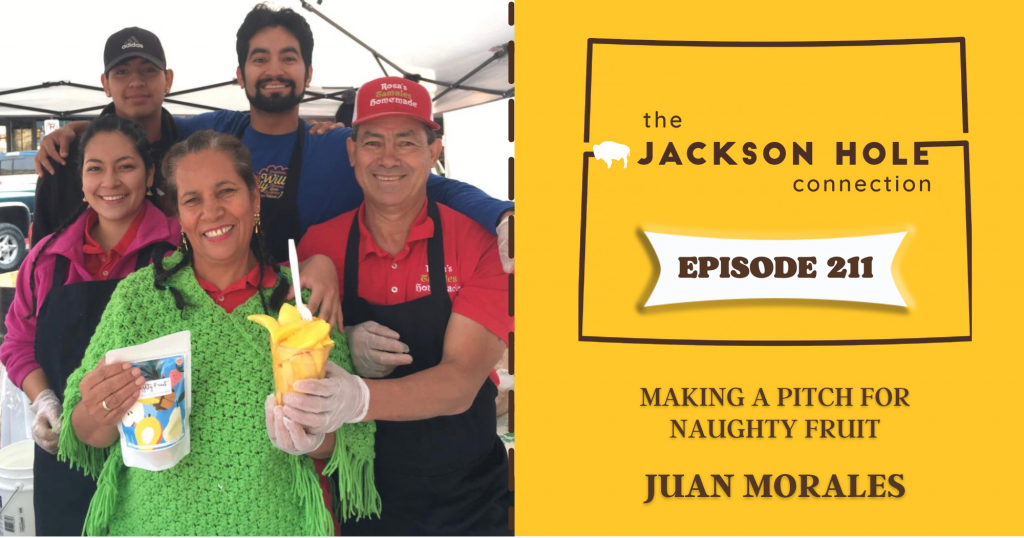 Juan Morales is the creator and CEO of Naughty Fruit and Rosa's Tamales. Naughty Fruit combines dehydrated fruit and a blend of unique spices, such as dried chili and lemon. Both of Juan's companies put family in the forefront and are inspired by his Mexican family heritage.
In this episode, Stephan and Juan chat about the importance of family, hard work, eating local, doing what you love, and drawing inspiration from your community.
Juan and Naughty Fruit are participating in Silicon Couloir's 10th Annual Pitch Day. The event takes place at The Center for the Arts on October 19th at 5 pm. Find out more about Pitch Day at SiliconCouloir.com
Connect with Juan and Naughty Fruit on Instagram @naughty_fruit_snack
Learn more about Naughty Fruit at NaughtyFruit.com
This week's episode is sponsored in part by Teton County Solid Waste and Recycling. Fall Clean Up is around the corner for residential yard waste collection, beginning the week of October 31st . For more details about this year's Fall Clean Up and Pumpkin Smash event visit TetonCountyWY.gov. More at @RoadToZeroWaste.JH
Support also comes from The Jackson Hole Wine Club. Curating quality wine selections delivered to you each month. Enjoy delicious wines at amazing prices. More at JacksonHoleWineClub.com
Want to be a guest on The Jackson Hole Connection? Email us at connect@thejacksonholeconnection.com. Marketing and editing support by Michael Moeri (michaelmoeri.com,@thatsamoeri)