Episode 213 – Training Inside to Conquer the Outside with Julie Guttormson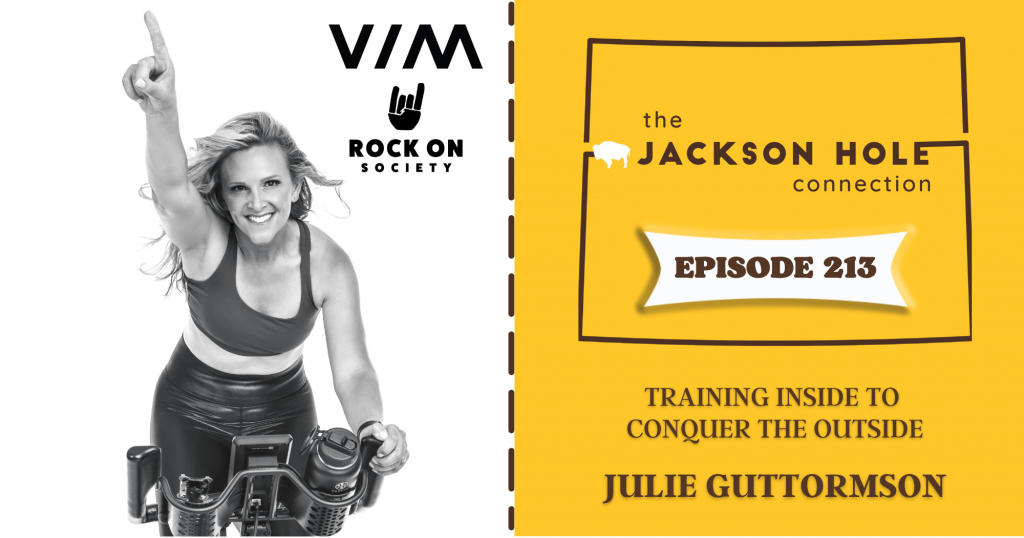 Julie Guttormson is a trainer, community leader, baton twirler, entrepreneur, stroke survivor, former news anchor, the founder of VIM, and the new non-profit Rock on Society. VIM is a fitness and training studio that specializes in group classes. The Rock on Society is a dynamic experience and fundraising non-profit that provides aid for stroke and cardiac patients.
In this episode, Julie shares why her life was flipped upside down at the age of 31 and how it led her to start VIM. Stephan and Julie also chat about recovery, authentic fitness, following your passions, re-branding, the power of positivity, and supporting your community.
Find out more about Julie and VIM at VIMstrong.com
Learn more about the new non-profit Rock On Society at RockOnSociety.org
Follow VIM on Instagram @vimstrong
This week's episode is sponsored in part by Teton County Solid Waste and Recycling. Fall Clean Up is around the corner for residential yard waste collection, beginning the week of October 31st. For more details about this year's Fall Clean Up and Pumpkin Smash event visit TetonCountyWY.gov. More at @RoadToZeroWaste.JH
Support also comes from The Jackson Hole Marketplace. The Deli at Jackson Hole Marketplace offers ready-made soups, sandwiches, breakfast burritos, and hot lunch specials. More at JHMarketplace.com
Want to be a guest on The Jackson Hole Connection? Email us at connect@thejacksonholeconnection.com. Marketing and editing support by Michael Moeri (michaelmoeri.com)