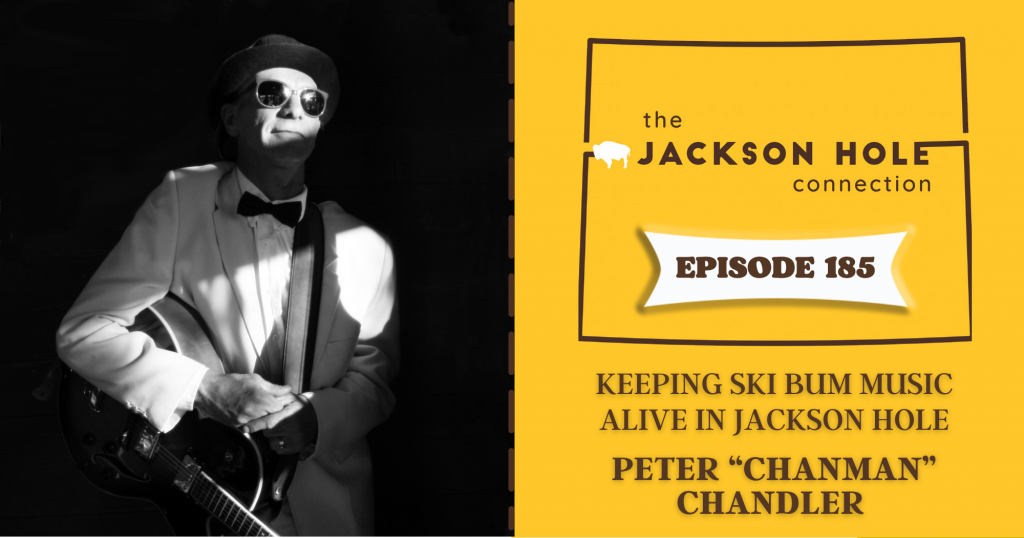 Peter Chandler is a singer, songwriter, teacher, minister and bandleader. In 1978, Peter left Maine to move out to Jackson to pursue the ski bum lifestyle. He is a man of many talents and monikers. While you may not recognize the name Peter Chandler, you've probably heard of Chanman, Papa Chan or Polka Peter.  
In this episode, Peter talks about why he started making music. He goes into what it was like living like a ski bum in Jackson Hole in the 70s. Peter shares his beliefs and why he chose to live by the Rastafarian philosophy. Stephan and Peter then talk about his different monikers and how he can change his persona based on the genre and location of where he is performing. 
What do you think is the coldest recorded temperature the Tram Jam has played in? Find out toward the end of Stephan and Peter's chat to find out.