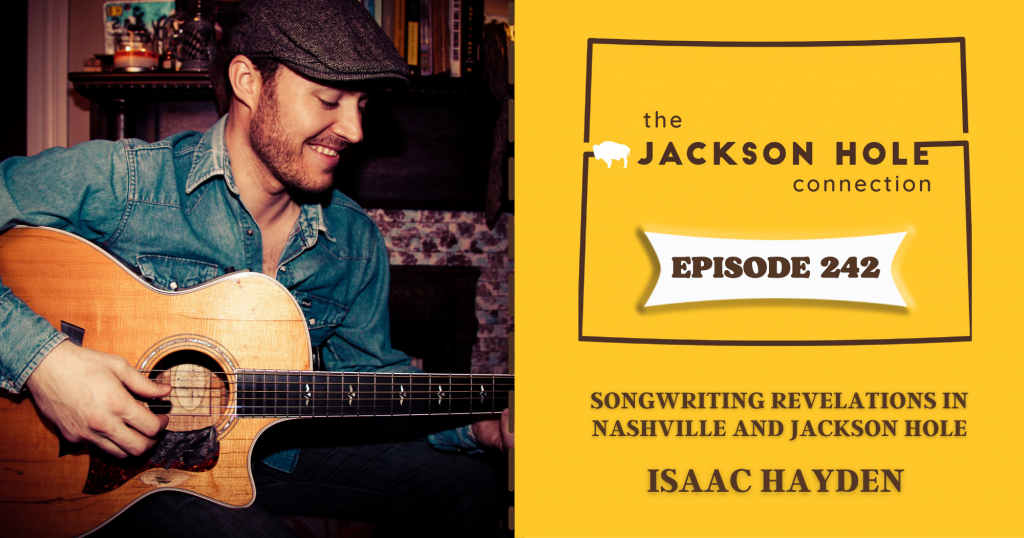 Isaac Hayden is a singer, songwriter, husband and handyman. From his humble beginnings as a preacher's son on the San Juan Islands and in Jackson Hole, to his emergence as a rising star in the vibrant music scene of Nashville, Isaac's trajectory is one of passion, perseverance, and artistic growth.
In this episode, Isaac takes us on a journey through his life, starting with his childhood in Sacramento, California, before moving to the picturesque San Juan Islands. He shares how his father's job as an assistant preacher led their family to Jackson Hole, where they played a crucial role in starting the first Presbyterian church in town.
Growing up as a preacher's son in a tight-knit community had its perks. Isaac reminisces about the supportive church community and the joy of playing the piano in the church auditorium. Music played a significant role in Isaac's life, leading him to explore different places such as Spokane, Southern California, Tallahassee, and Nashville.