Episode 160 – Creating the Future of Movement in Wyoming with Babs Case and Erin Roy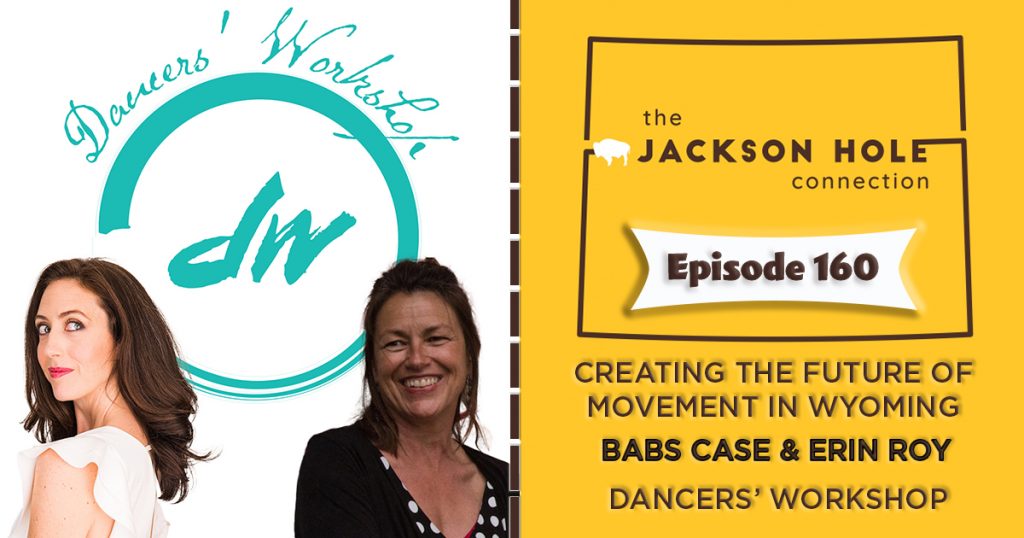 In this week's episode of the Jackson Hole Connection, Stephan visits with Babs Case and Erin Roy. Babs is the long-time Artistic Director of Dancers' Workshop and Erin Roy recently stepped up as the Executive Director. Dancers' Workshop is located in the Center for the Arts and provides diversity in movement experiences through education, performance, and outreach for students and audiences of all ages.
In this episode, Babs and Erin share their stories about how they ended up making it out to Jackson. Babs talks about the potential she saw in Dancers' Workshop and how she has transformed the organization over the past 24 years. Erin discusses what it has been like to step up into a leadership role and how having a mentor like Babs has impacted her vision. Babs and Erin also talk about the outreach Dancers' Workshop has, not only in the Jackson Hole area but the surrounding Wyoming communities.
Find more info on Dancers' Workshop, including class schedules and upcoming events at dwjh.org
This week's episode is supported in part by Teton County Solid Waste and Recycling reminding you to reduce, reuse, recycle, and compost. Avoid single-use products whenever possible, and remember to bring your reusable bags with you while shopping. More at RoadtoZeroWasteJH.org or at @RoadToZeroWaste.JH on Instagram

Want to be a guest on The Jackson Hole Connection? Email us at connect@thejacksonholeconnection.com. Marketing and editing support by Michael Moeri (michaelmoeri.com).