Episode 185 – Keeping Ski Bum Music Alive in Jackson Hole with Peter "Chanman" Chandler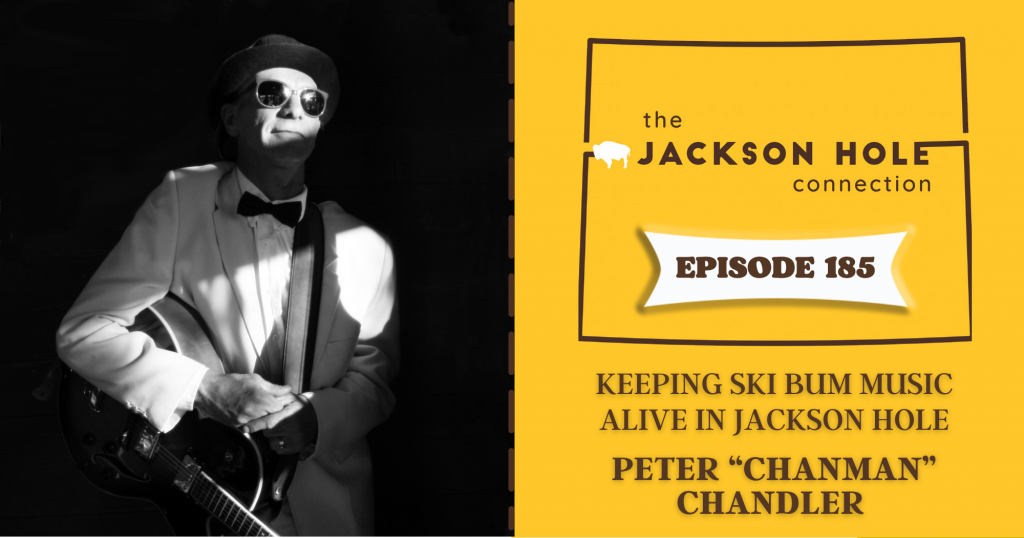 Peter Chandler is a singer, songwriter, teacher, minister and bandleader. In 1978, Peter left Maine to move out to Jackson to pursue the ski bum lifestyle. He is a man of many talents and monikers. While you may not recognize the name Peter Chandler, you've probably heard of Chanman, Papa Chan or Polka Pete.
In this episode, Peter talks about why he started making music. He goes into what it was like living like a ski bum in Jackson Hole in the 70s. Peter shares his beliefs and why he chose to live by the Rastafarian philosophy. Stephan and Peter then talk about his different monikers and how he can change his persona based on the genre and location of where he is performing.
What do you think is the coldest recorded temperature the Tram Jam has played in? Listen toward the end of Stephan and Peter's chat to find out.
This week's episode is sponsored in part by Teton County Solid Waste and Recycling. Want to become a better recycler?  Well, there's an app for that – the Recycle Coach app!  Now available for Jackson Hole locals and visitors. More at TetonCountyWY.gov or at @RoadToZeroWaste.JH on Instagram
Support also comes from The Jackson Hole Wine Club. Curating quality wine selections delivered to you each month. Enjoy delicious wines at amazing prices. More at JacksonHoleWineClub.com
Want to be a guest on The Jackson Hole Connection? Email us at connect@thejacksonholeconnection.com. Marketing and editing support by Michael Moeri (michaelmoeri.com,@thatsamoeri).