Episode 237 – Women-Led Wildlife Conservation: Exploring "Her Wild Life" with Jocelyn Stokes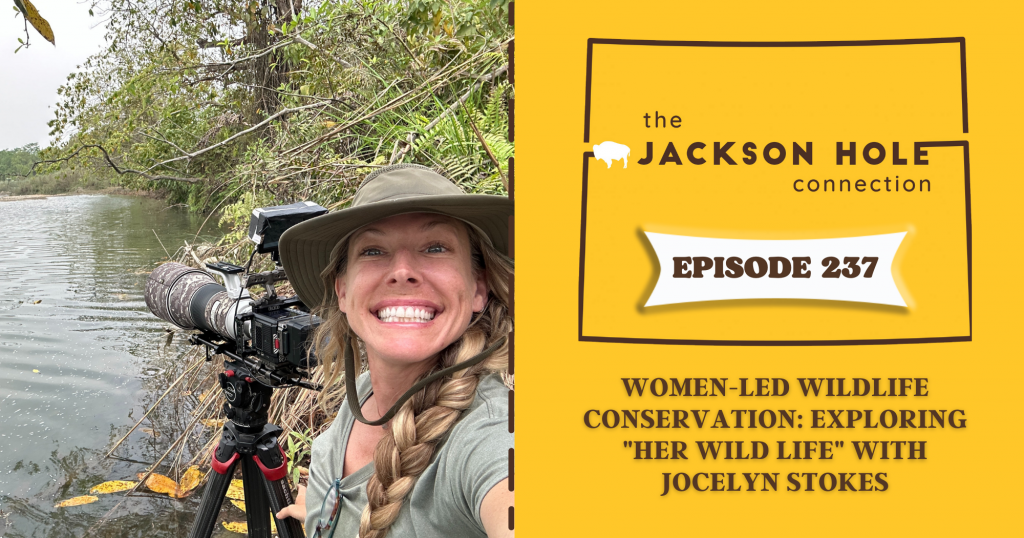 Jocelyn Stokes is a passionate conservationist and filmmaker focused on documenting and sharing the importance of wildlife conservation and the success stories that inspire and educate people about protecting the natural world. Growing up in the Arizona desert, Stokes developed an early interest in wildlife and animal behavior. She has traveled around the world to document the impact of conservation efforts on various ecosystems, including Nepal's success in tripling its tiger population in the past ten years and seeing a significant increase in their one-horned rhinoceros population since 2010.
Stephan and Jocelyn also discussed her upcoming documentary series, "Her Wild Life," which focuses on women-led wildlife conservation solutions worldwide, showcasing the incredible stories of real-life legendary women working to protect endangered species and wild places. She talked about the importance of educating visitors about wildlife behavior and safety protocols, as well as finding a balance between human expansion and respecting our wild spaces.
Jocelyn Stokes' work serves as an inspiring and educational reminder of the importance of protecting our natural world, and she hopes to inspire a new generation of conservationists dedicated to preserving our planet's incredible biodiversity. To learn more about her work and upcoming documentary, you can follow her on Instagram at @wildandstoked or visit her website, jocelynstokes.com.
This week's episode is supported in part by Teton County Solid Waste and Recycling, reminding residents and commercial businesses of Teton County's food waste programs; the next frontier material in the quest to achieve the County's goal to reduce, aiming for zero waste. More at TetonCountyWY.gov or at @RoadToZeroWaste.JH on Instagram.
Support also comes from The Jackson Hole Marketplace. The Deli at Jackson Hole Marketplace offers ready-made soups, sandwiches, breakfast burritos, and hot lunch specials. More at JHMarketplace.com
Want to be a guest on The Jackson Hole Connection? Email us at connect@thejacksonholeconnection.com. Marketing and editing support by Michael Moeri (michaelmoeri.com)