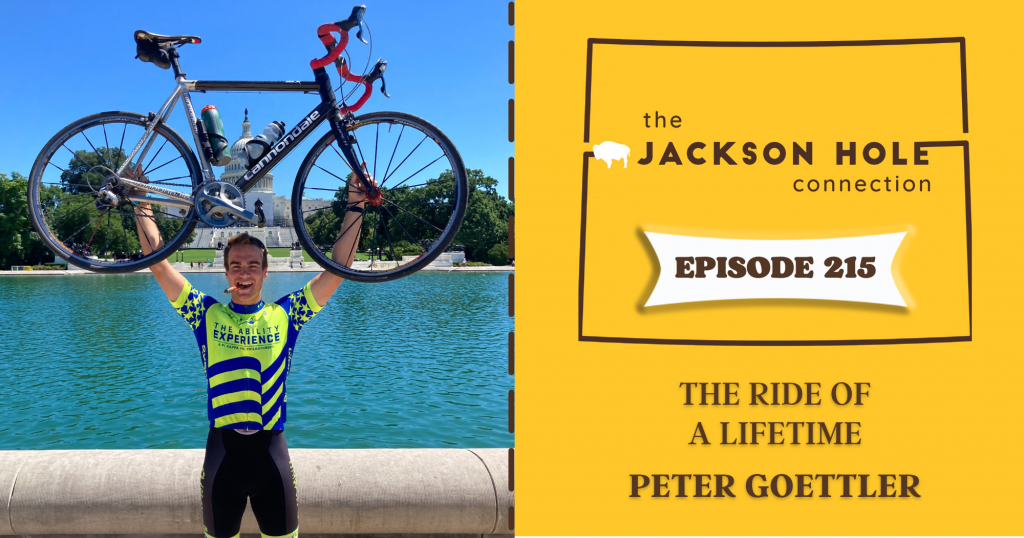 Peter Goettler is a student at the University of Colorado, a graduate of Jackson Hole High School, a member of the Pi Kappa fraternity and a part of the Journey of Hope crew. In this episode, Peter shares his inspiring cross-country bicycle trek with Journey of Hope to spread awareness, and celebrate the abilities of all people. Stephan and Peter also talk about making an impact, learning from others and how...
Read More
"I listened to Ian and Tim. Thought they were both great!  Ian is hilarious!   Definitely got me thinking about what I do day in and day out."
Richard Levy
Jackson, Wyoming
The Jackson Hole Connection is Jackson Hole's Community Podcast, founded by Stephan Abrams with founding sponsors The Liquor Store of Jackson Hole and Jackson Hole Marketplace.