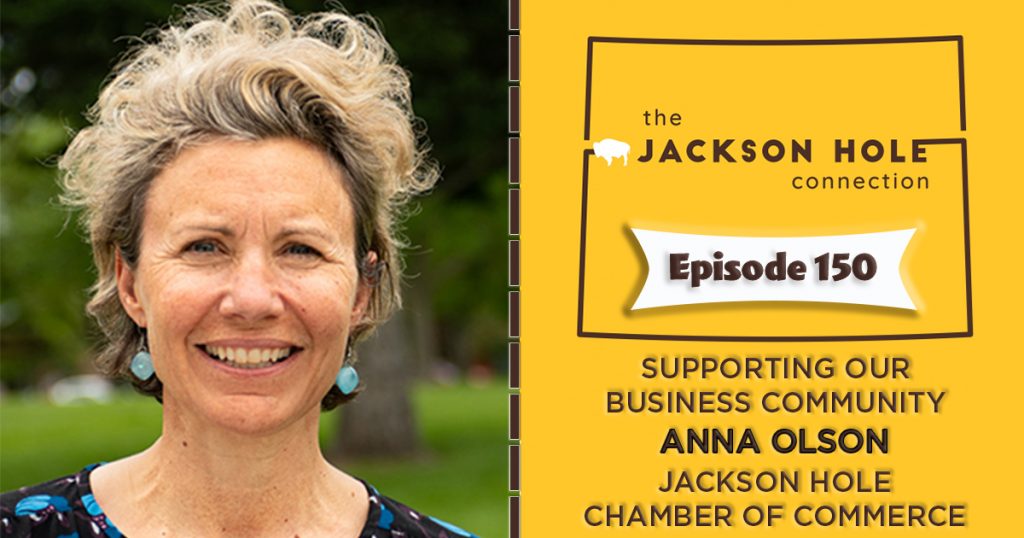 Anna is the former Communications Manager at Jackson Hole Mountain Resort and is now the CEO and President of the Jackson Hole Chamber of Commerce. Anna also serves on the board of the Wyoming Office of Tourism. 
In this episode, Anna shares how she made her way to Jackson from England. She talks about working for JHMR for over two decades and what it was like being a part of the growth spurt in Teton Village. Anna goes into what it is exactly that the Chamber does for the business community and the people of Jackson. Stephan and Anna discuss how it is the chambers responsible to not only promote Jackson but also manage the visitors that come to the Valley. They also talk about the importance of mental wellness as a part of staying healthy. 
Read More
"I listened to Ian and Tim. Thought they were both great!  Ian is hilarious!   Definitely got me thinking about what I do day in and day out."
Richard Levy
Jackson, Wyoming
The Jackson Hole Connection is Jackson Hole's Community Podcast, founded by Stephan Abrams with founding sponsors The Liquor Store of Jackson Hole and Jackson Hole Marketplace.