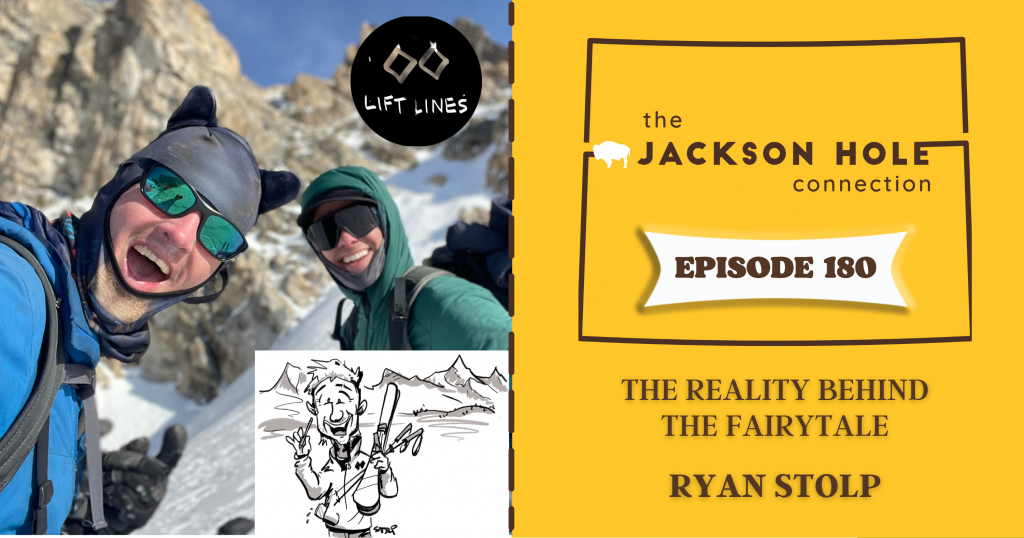 Ryan Stolp is the creator of the Lift Lines comic and co-founder of Orijin Media, a full service marketing agency. 
Ryan's career path has been anything but ordinary. His CV titles could include dog sled guide, Wilderness ranger, alpine hammock creator, illustrator, author and entrepreneur. Ryan recently collaborated with Sam Morse on a new graphic novel called The Ski Town Fairytale. He's also been exploring the fringes of doodling and drawing tech by live animating groovy musical performances at Eleanor's. 
Read More
"I listened to Ian and Tim. Thought they were both great!  Ian is hilarious!   Definitely got me thinking about what I do day in and day out."
Richard Levy
Jackson, Wyoming
The Jackson Hole Connection is Jackson Hole's Community Podcast, founded by Stephan Abrams with founding sponsors The Liquor Store of Jackson Hole and Jackson Hole Marketplace.