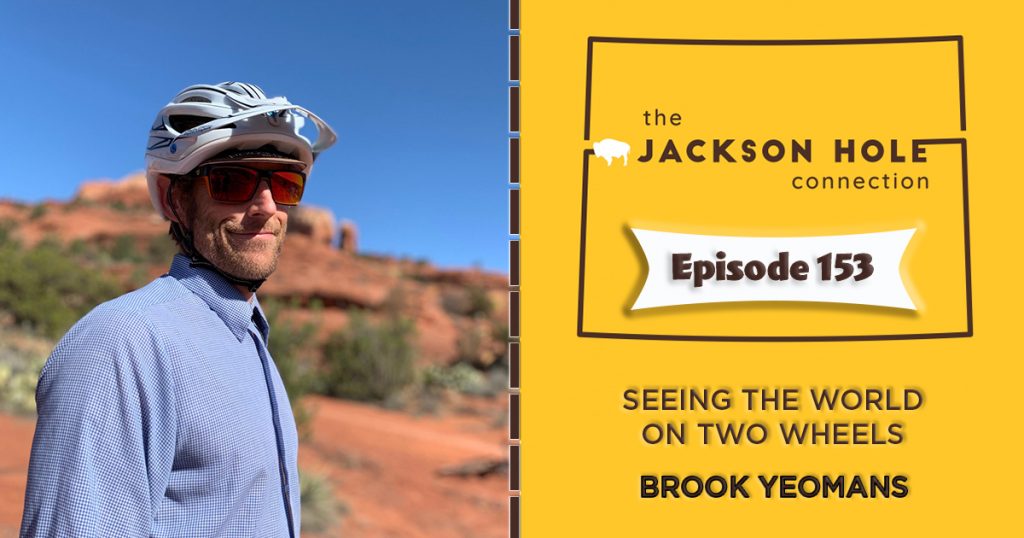 Brook is a special education teacher at Colter Elementary. He is also a member of Teton County Search and Rescue. When Brook isn't helping others, he can often be found on the open road doing long distance bicycling trips with his friends and family. 
In this episode, Brook shares how going to camp in northern Wisconsin would eventually help him land in Jackson, Wyoming. He shares how his passion for caring for others has helped him work in many impactful organizations in the Teton community. Brook talks about his love for bicycling and shares some of his adventures from his long distance trips. He also shares how a tragic experience in the mountains has led him to be a part of the Search and Rescue team that helped save his life. Stephan and Brook also discuss the good in humanity and the kindness of strangers. 
Read More
"I listened to Ian and Tim. Thought they were both great!  Ian is hilarious!   Definitely got me thinking about what I do day in and day out."
Richard Levy
Jackson, Wyoming
The Jackson Hole Connection is Jackson Hole's Community Podcast, founded by Stephan Abrams with founding sponsors The Liquor Store of Jackson Hole and Jackson Hole Marketplace.