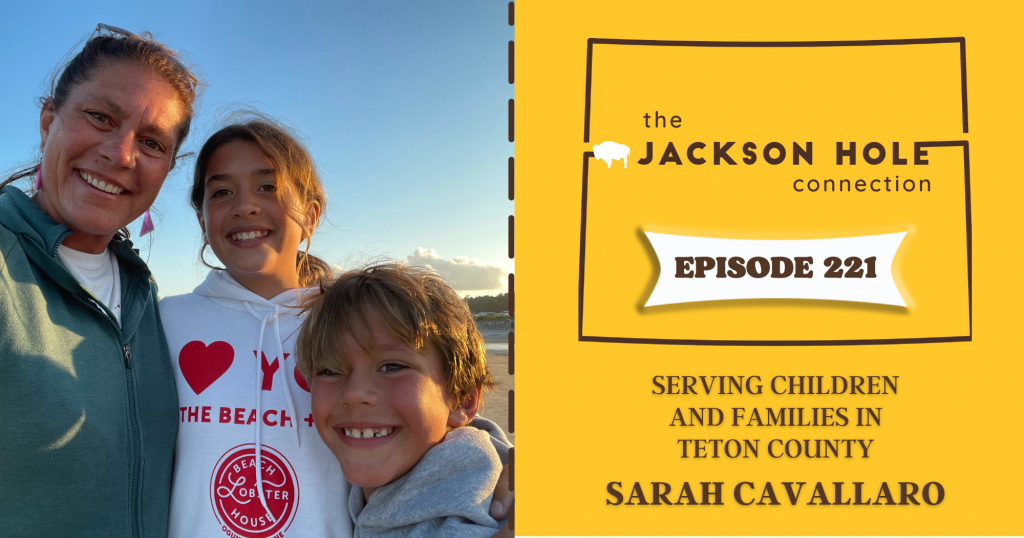 Sarah Cavallaro is the Executive Director of Teton Youth and Family Services. Sarah is a wife, a mom, cancer survivor and a fierce advocate for kids and families in Teton County and throughout Wyoming.Sarah is an incredibly brave and resilient woman, who has faced numerous challenges in her life, including battling cancer not once, but twice. Despite these challenges, Sarah has persevered and has dedicated herself to helping others, particularly...
Read More
"I listened to Ian and Tim. Thought they were both great!  Ian is hilarious!   Definitely got me thinking about what I do day in and day out."
Richard Levy
Jackson, Wyoming
The Jackson Hole Connection is Jackson Hole's Community Podcast, founded by Stephan Abrams with founding sponsors The Liquor Store of Jackson Hole and Jackson Hole Marketplace.