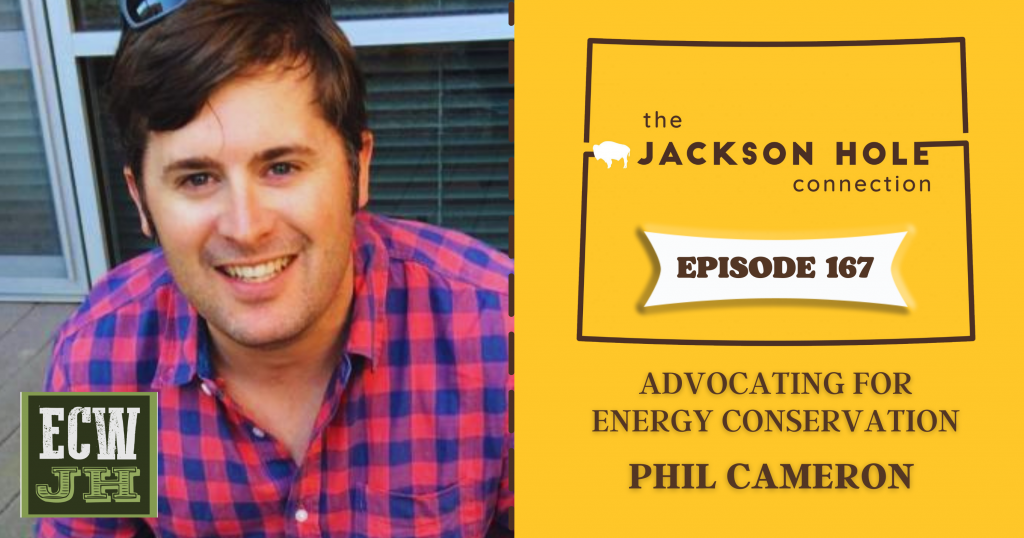 Phil made his way out to Wyoming a week after graduating from college in Massachusetts. After spending a summer guiding tourists on fly fishing trips, he transitioned into the non-profit sector and took a position at the Teton Science School. Utilizing his knowledge of scientific literacy and non-profit operations Phil pivoted to a job as Executive Director of Yellowstone-Teton Clean Cities. His work with Clean Cities helped Phil discover his passion for working on energy efficiency projects and paved the way for him to take an opportunity to be the Executive Director of Energy Conservation Works.
Listen to this episode to learn all about what Energy Conservation Works does for the Jackson Hole community. Phil goes into detail about the programs that not only reduce energy consumption but can also save residents and businesses lots of money. Stephan and Phil also talk about the history of conservation in the Valley and how Lower Valley operates differently than other energy companies. 
Read More
"I listened to Ian and Tim. Thought they were both great!  Ian is hilarious!   Definitely got me thinking about what I do day in and day out."
Richard Levy
Jackson, Wyoming
The Jackson Hole Connection is Jackson Hole's Community Podcast, founded by Stephan Abrams with founding sponsors The Liquor Store of Jackson Hole and Jackson Hole Marketplace.