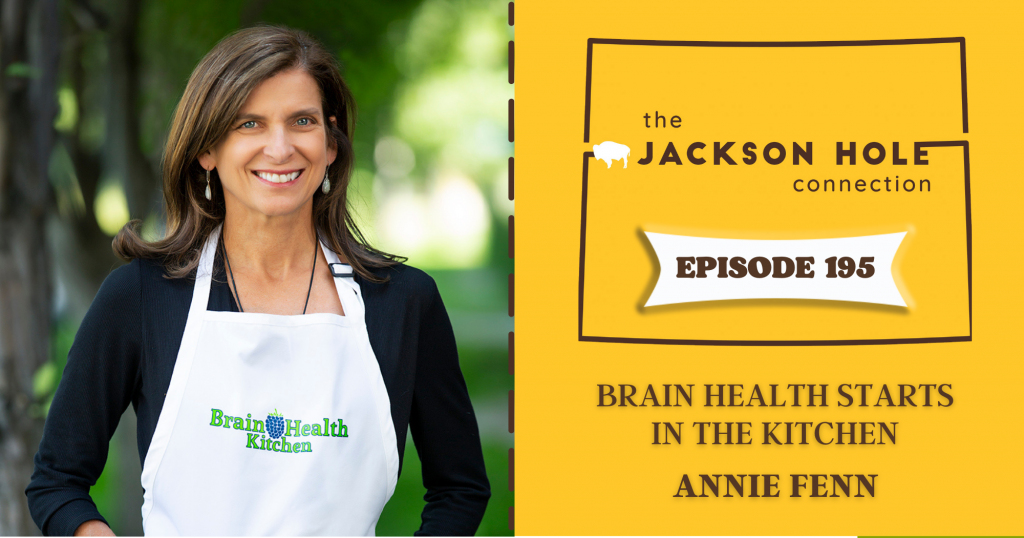 Annie Fenn is a mother, former OBGYN, chef, food blogger, culinary instructor, and the founder of Brain Health Kitchen. Brain Health Kitchen is a cooking school and online resource focused on fending off Alzheimer's and other dementias. In this episode, Annie tells the story of why she decided to retire early from a successful OBGYN practice. She goes into how her medical background and personal life came together to form the...
Read More
"I listened to Ian and Tim. Thought they were both great!  Ian is hilarious!   Definitely got me thinking about what I do day in and day out."
Richard Levy
Jackson, Wyoming
The Jackson Hole Connection is Jackson Hole's Community Podcast, founded by Stephan Abrams with founding sponsors The Liquor Store of Jackson Hole and Jackson Hole Marketplace.