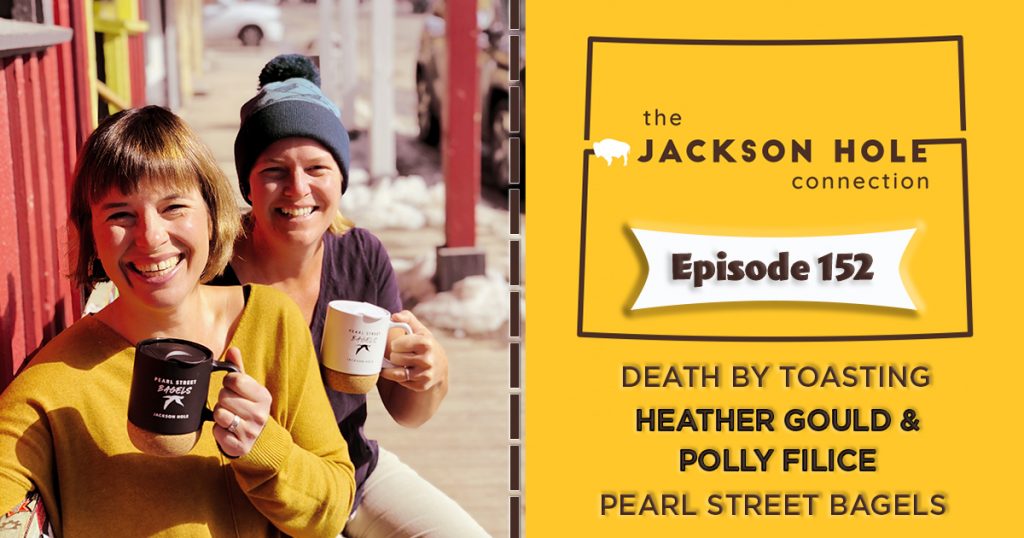 In this episode, Heather and Polly talk about how they made it from opposite sides of the country to work in the same bagel shop in Wilson. They go into how they went from working as an employee to owning the whole business. Polly talks about the bagel-making process and how their bagels are made in the traditional east coast style of boiling and baking, which eliminates the need for toasting when made fresh. Stephan, Heather, and Polly talk about some of the challenges of operating a business in Jackson but also how it is one of the most supportive communities as well. 
Read More
"I listened to Ian and Tim. Thought they were both great!  Ian is hilarious!   Definitely got me thinking about what I do day in and day out."
Richard Levy
Jackson, Wyoming
The Jackson Hole Connection is Jackson Hole's Community Podcast, founded by Stephan Abrams with founding sponsors The Liquor Store of Jackson Hole and Jackson Hole Marketplace.