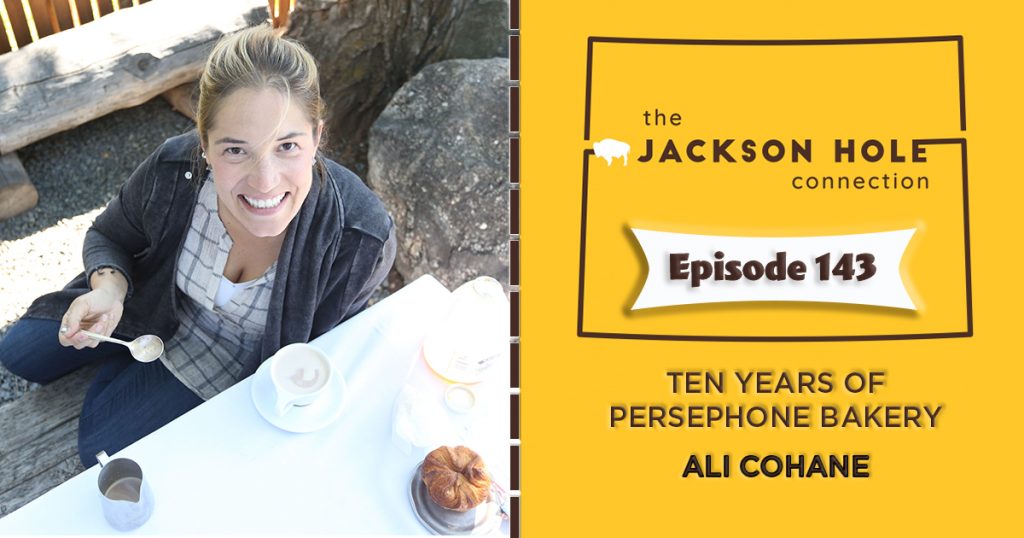 Ali is the Owner and Founder of Persephone Bakery, Picnic and Coelette. In this episode, Ali shares how she ended up making Jackson her home. She talks about the journey of creating Persephone Bakery with Kevin, her husband, bread baker, and chef. Ali also shares where she gained inspiration for the bakery and restaurants. Stephan and Ali discuss the importance of the support of the local community and how the increase in tourism has affected the businesses and people of Jackson. 
Read More
"I listened to Ian and Tim. Thought they were both great!  Ian is hilarious!   Definitely got me thinking about what I do day in and day out."
Richard Levy
Jackson, Wyoming
The Jackson Hole Connection is Jackson Hole's Community Podcast, founded by Stephan Abrams with founding sponsors The Liquor Store of Jackson Hole and Jackson Hole Marketplace.