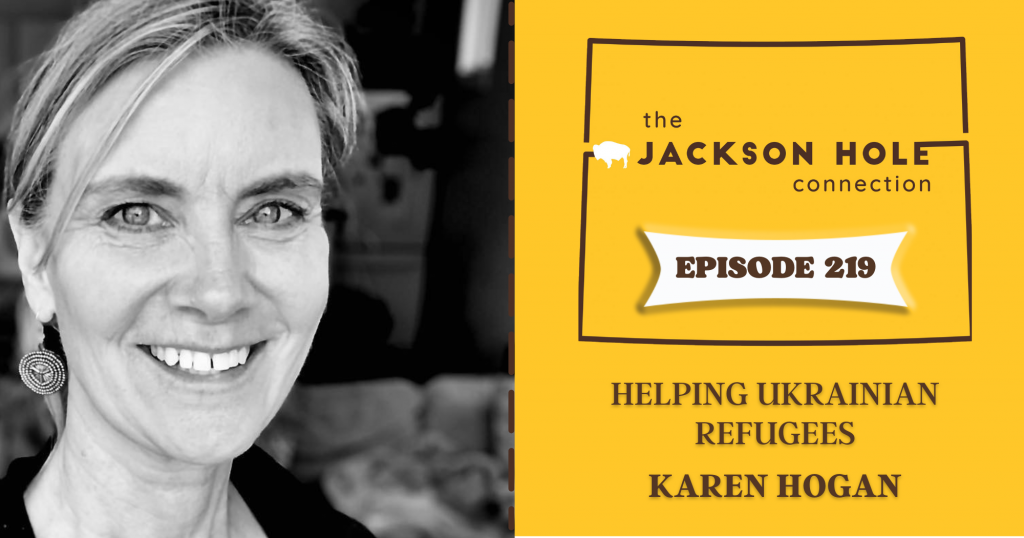 Karen Hogan is a long-time local, mother, dance teacher, entrepreneur, architect, and volunteer. In this episode, Karen tells the story of what brought her out to Jackson Hole back in 1999. She talks about why she decided to pursue her love of teaching dance after many years as an architect. Karen then shares stories of her and her family's recent efforts to volunteer to help Ukrainian Refugees in Poland. Karen and...
Read More
"I listened to Ian and Tim. Thought they were both great!  Ian is hilarious!   Definitely got me thinking about what I do day in and day out."
Richard Levy
Jackson, Wyoming
The Jackson Hole Connection is Jackson Hole's Community Podcast, founded by Stephan Abrams with founding sponsors The Liquor Store of Jackson Hole and Jackson Hole Marketplace.