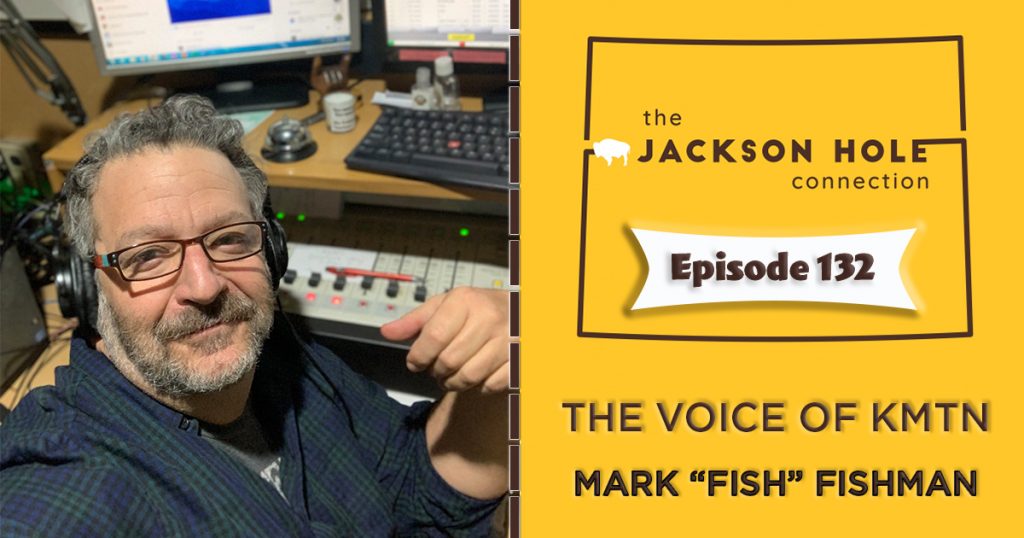 Fish is a husband, father, emcee, dj and the long-time music director and morning show host for KMTN. In this episode, Fish shares how he made his way to Jackson in 89'. He talks about taking the reins of program and music director of KMTN, the history of Jackson Hole Radio, and how radio production has changed over the years. Stephan and Fish talk about the importance of local radio and why we should share music between generations. 
Read More
"I listened to Ian and Tim. Thought they were both great!  Ian is hilarious!   Definitely got me thinking about what I do day in and day out."
Richard Levy
Jackson, Wyoming
The Jackson Hole Connection is Jackson Hole's Community Podcast, founded by Stephan Abrams with founding sponsors The Liquor Store of Jackson Hole and Jackson Hole Marketplace.