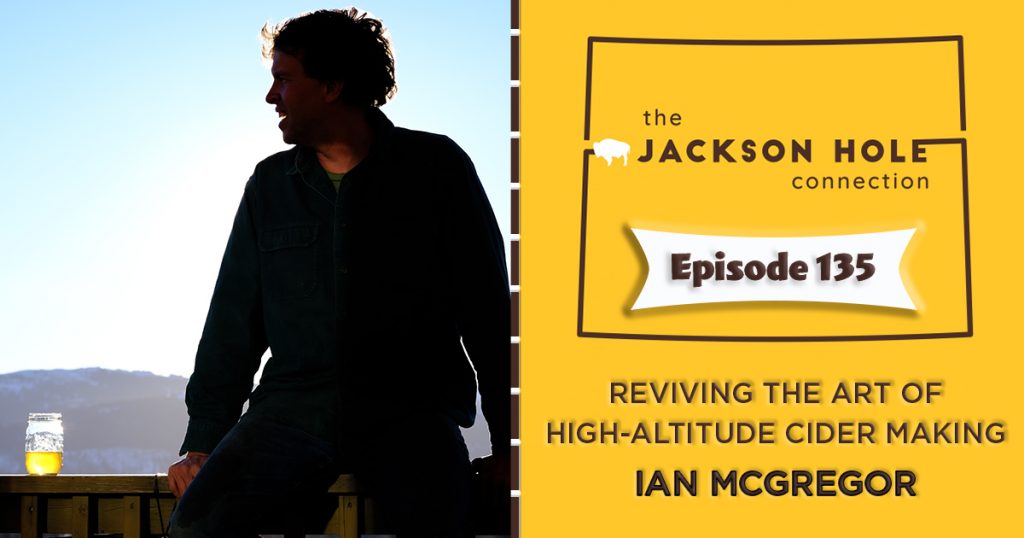 Ian is one of the lucky few who can say they were born and raised right here in Jackson. He is the co-founder of Farmstead Cider. Farmstead Cider is hard cider handmade in Jackson Hole from local Wyoming and Rocky Mountain apples. You also may recognize Ian from the Jackson farmer's market where he got his start selling local produce and pies as Mr. McGregor's Garden and Roots Kitchen and Cannery with his friend (now business partner) Orion.
Read More
"I listened to Ian and Tim. Thought they were both great!  Ian is hilarious!   Definitely got me thinking about what I do day in and day out."
Richard Levy
Jackson, Wyoming
The Jackson Hole Connection is Jackson Hole's Community Podcast, founded by Stephan Abrams with founding sponsors The Liquor Store of Jackson Hole and Jackson Hole Marketplace.