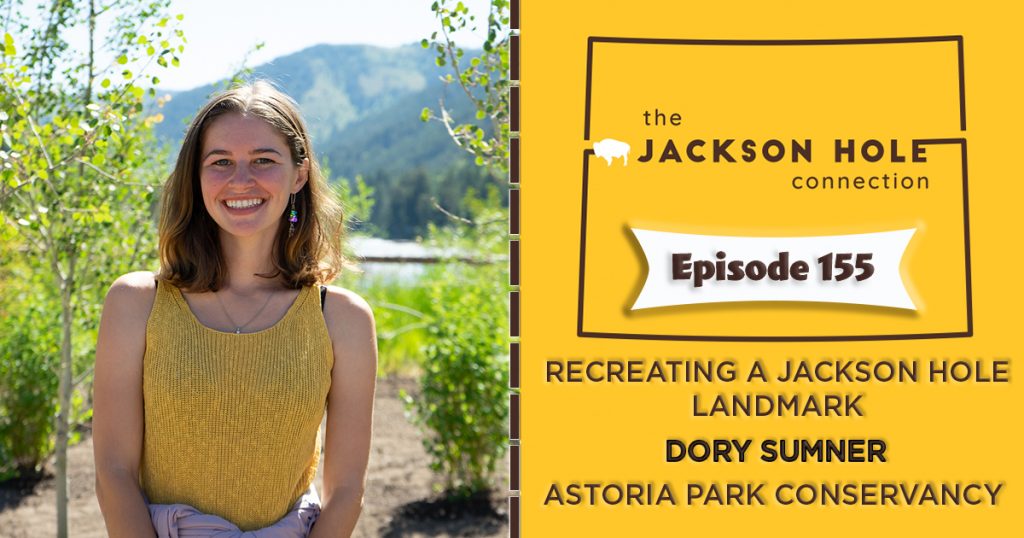 Dory is the Manager of Programs and Development at Astoria Park Conservancy which are stewards of the Astoria Hot Springs and nearly 100 acres of wildlife habitat and wetlands. 
In this episode, Dory shares the history of Astoria Hot Springs and how the new hot springs compare to the old facilities that closed in 1998. Dory also talks about the nearly 100 acres of habitat and the plans for developing more recreating spaces for the community. Stephan and Dory discuss what the hot springs mean to the community and the importance of saving recreation land for future generations. 
Read More
"I listened to Ian and Tim. Thought they were both great!  Ian is hilarious!   Definitely got me thinking about what I do day in and day out."
Richard Levy
Jackson, Wyoming
The Jackson Hole Connection is Jackson Hole's Community Podcast, founded by Stephan Abrams with founding sponsors The Liquor Store of Jackson Hole and Jackson Hole Marketplace.