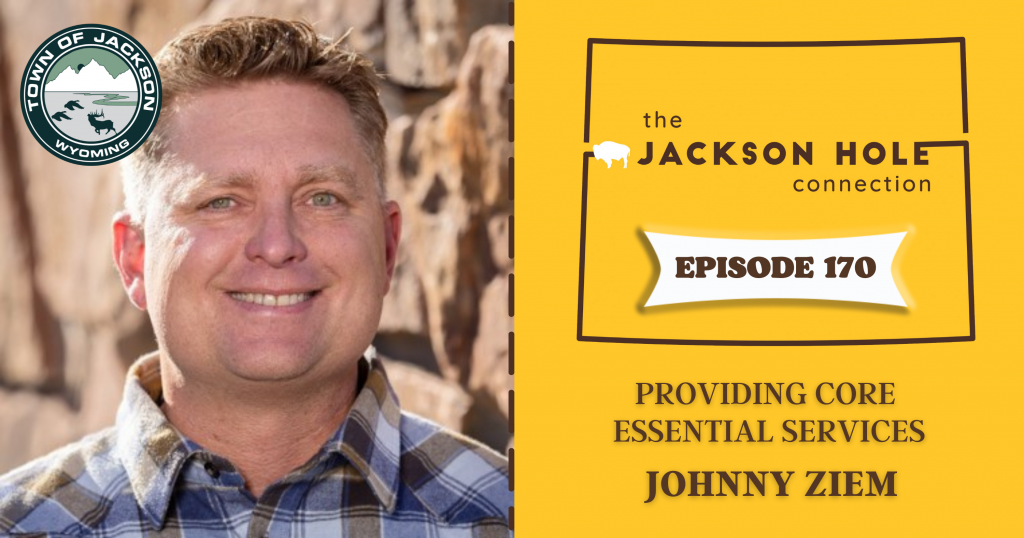 Johnny has worked for one organization his whole time in Jackson and that is working for the town of Jackson. He started driving the START Bus as a way to ski in the day and work at night. Now he leads one of the most essential departments in the Jackson community, The Public Works Department. Many of us don't even realize all of the essential services this department handles, from maintaining public infrastructure, keeping our roads and sidewalks operational, managing our waste to ensuring we have clean water to drink. These are only a few of the core responsibilities of the Public Works Department. 
Read More
"I listened to Ian and Tim. Thought they were both great!  Ian is hilarious!   Definitely got me thinking about what I do day in and day out."
Richard Levy
Jackson, Wyoming
The Jackson Hole Connection is Jackson Hole's Community Podcast, founded by Stephan Abrams with founding sponsors The Liquor Store of Jackson Hole and Jackson Hole Marketplace.