Episode 234 – Navigating the Tetons and Beyond with Morgan McGlashon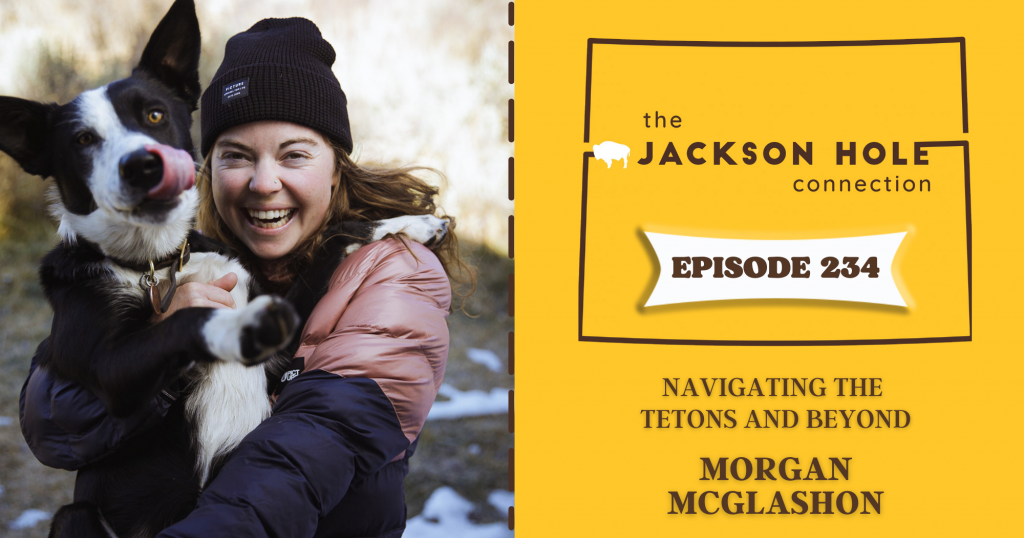 Morgan McGlashon is an ex-ski racer turned freeride competition skier turned mountaineering and backcountry skier and now full-time guide. She is also the youngest documented female to ski the Grand Teton.
In this episode, Morgan shares her experiences growing up in Jackson Hole, competing as a professional freeskier, and becoming the youngest woman to ski the Grand Teton at just 19 years old.
Morgan discusses how her ski racing background has contributed to her body awareness, nutritional habits, and work ethic, and emphasizes the importance of self care when pursuing a passion. Stephan and Morgan also chat about the highlights and challenges of leading groups in both the winter and summer seasons, and the importance of educating young athletes about the backcountry.
Learn more about Morgan at MorganMcGlashon.com
This week's episode is supported in part by Teton County Solid Waste and Recycling, reminding residents and commercial businesses of Teton County's food waste programs; the next frontier material in the quest to achieve the County's goal to reduce, aiming for zero waste. More at TetonCountyWY.gov or at @RoadToZeroWaste.JH on Instagram.
Support also comes from The Jackson Hole Marketplace. The Deli at Jackson Hole Marketplace offers ready-made soups, sandwiches, breakfast burritos, and hot lunch specials. More at JHMarketplace.com
Want to be a guest on The Jackson Hole Connection? Email us at connect@thejacksonholeconnection.com. Marketing and editing support by Michael Moeri (michaelmoeri.com)