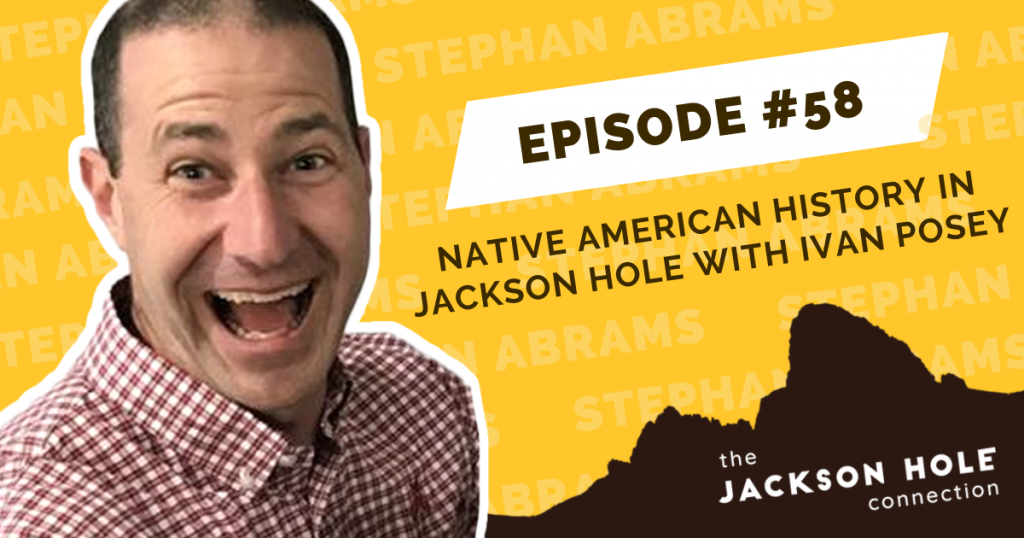 In this week's episode of the Jackson Hole Connection, Stephan visits with Ivan Posey. Ivan is a US Army Veteran, father of three, American Indian and a leading member of the Wind River Indian Reservation. In this episode, Stephan and Ivan talk about growing up on a Reservation, what has changed over the decades on the Reservation, American Indian Heritage and keeping tribal traits alive. To directly connect with Ivan, email iposey@cwc.edu.To...
Read More
"I listened to Ian and Tim. Thought they were both great!  Ian is hilarious!   Definitely got me thinking about what I do day in and day out."
Richard Levy
Jackson, Wyoming
The Jackson Hole Connection is Jackson Hole's Community Podcast, founded by Stephan Abrams with founding sponsors The Liquor Store of Jackson Hole and Jackson Hole Marketplace.