Episode 101 – Visiting with The Cowboy, Chris Koch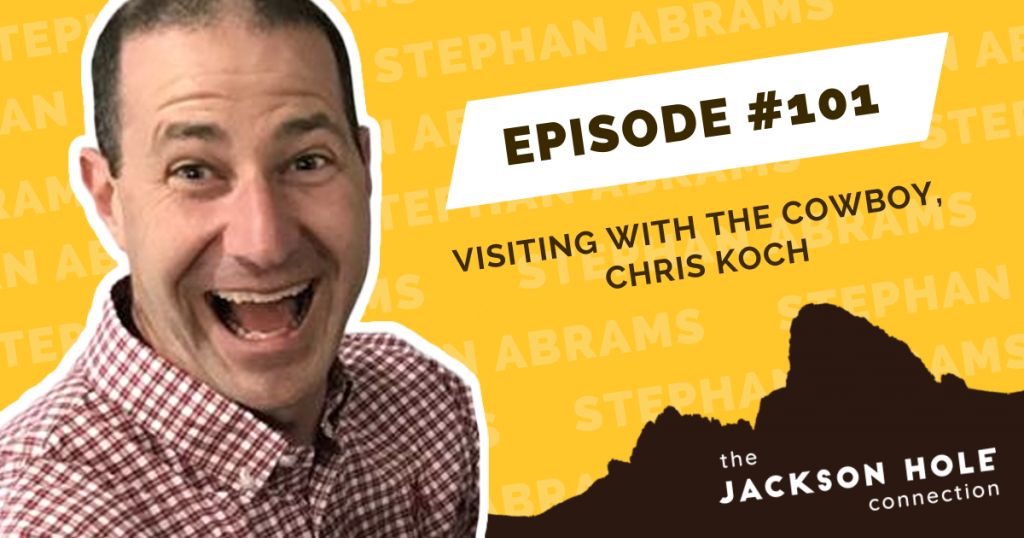 In this week's episode of the Jackson Hole Connection, Stephan visits with Chris Koch. Chris is known to some as Dr. Koch, known to others as The Cowboy or The Cowboy Chiropractor. Chris moved out to Wyoming from Wisconsin back in 1972. Originally Chris settled in Rock Springs to help open a Chiropractic office, but after 6 months, he decided to make Jackson his home. 
In this episode, Chris talks about the lean times in the 70s, working with horses, learning to hunt and his love of Jackson. 
This week's sponsor is The Jackson Hole Wine Club! Join the club at JacksonHoleWineClub.com. 

Want to be a guest on The Jackson Hole Connection? Email us at connect@thejacksonholeconnection.com 
Music in this episode is provided by Luke Taylor. Marketing and editing support by Michael Moeri.