Episode 121 – Exploring the Enigmas of Human Performance with Zahan Billimoria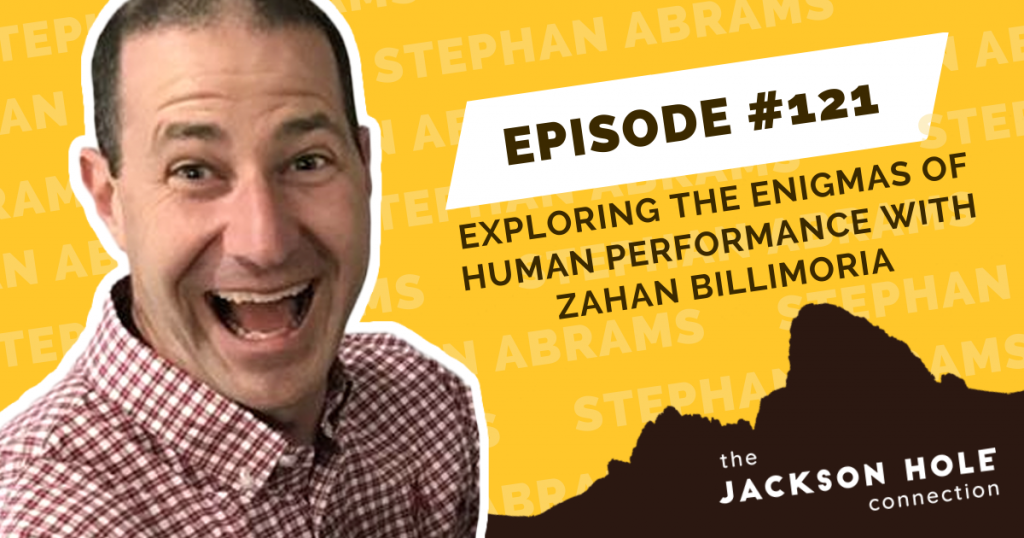 In this week's episode of the Jackson Hole Connection, Stephan visits with Zahan Billimoria. Zahan is a father, guide, skier, teacher, entrepreneur, performance innovator, and the founder of The Samsara Experience. The Samsara Experience provides on-demand and private training programs to help athletes achieve peak performance. Zahan's work has been featured in Forbes Magazine, Outside Magazine, the Financial Times as well as Teton Gravity Research films.
In this episode, Zahan talks about how he made his way out to the Tetons after growing up in Switzerland. He shares his path of going from being a mechanic to teaching, to guiding to founding The Samsara Experience. Stephan and Zahan also discuss the importance of having a connection with nature and raising kids in Jackson.
Learn more about The Samsara Experience by visiting SamsaraExperience.com
Watch Zahan's new movie Solving for Z on YouTube
Want to be a guest on The Jackson Hole Connection? Email us at connect@thejacksonholeconnection.com 
This week's episode is supported in part by Prugh Real Estate! Prugh Real Estate, creating opportunities for people to live and work in Jackson Hole since 2002. Visit Prugh.com to search current listings.

Marketing and editing support by Michael Moeri. Music in this episode is provided by Luke Taylor.