Episode 122 – Breaking Patterns and Being Oppen with Whitney Oppenhuizen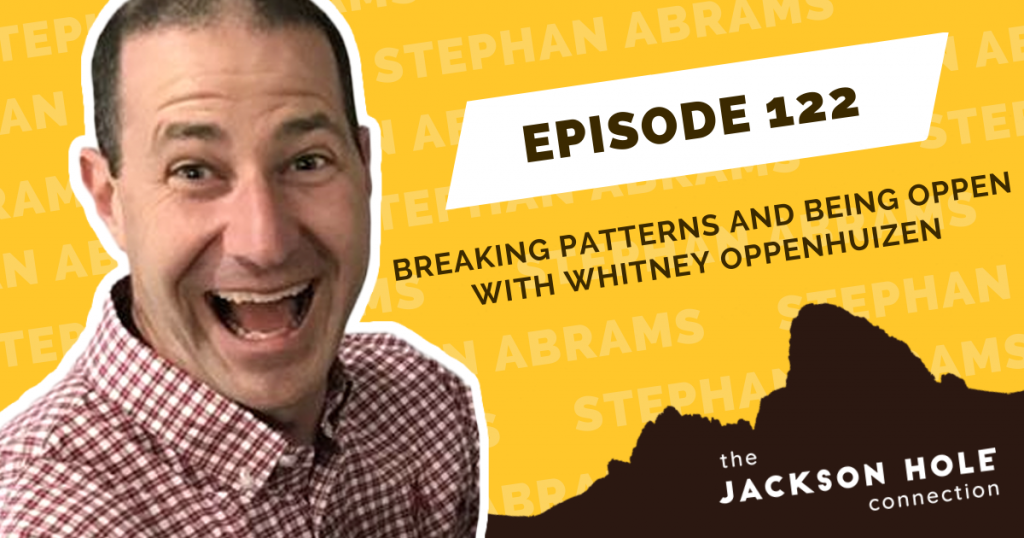 In this week's episode of the Jackson Hole Connection, Stephan visits with Whitney Oppenhuizen. Whitney is an Intuitive Relationship Coach and the owner of Being Oppen. She focuses on helping women with their relationship to self and others. On top of being a life coach, Whitney is the Director of Development & Marketing at Teton Valley Ranch Camp and co-hosts the Messy Path podcast.
In this episode, Whitney talks about her family's connection to Jackson Hole and the path that led her to settle in the Valley. Whitney shares how she has overcome some personal obstacles to find out what she truly wants out of life. Stephan and Whitney also discuss the benefits of working with a life coach and the importance of building on our relationships. 
Learn more about Being Oppen by visiting BeingOppen.com
Follow Whitney on Instagram @Whit_BeingOppen
Listen to the Messy Path Podcast
Find out more about Teton Valley Ranch Camp by visiting TVRCamp.org
Want to be a guest on The Jackson Hole Connection? Email us at connect@thejacksonholeconnection.com 
This week's episode is supported in part by Prugh Real Estate! Prugh Real Estate, creating opportunities for people to live and work in Jackson Hole since 2002. Visit Prugh.com to search current listings. 

Marketing and editing support by Michael Moeri. Music in this episode is provided by Luke Taylor.