Episode 156 – Take a Look, It's in a Book (From Your Local Bookstore) with Wendy Dodson of Valley Bookstore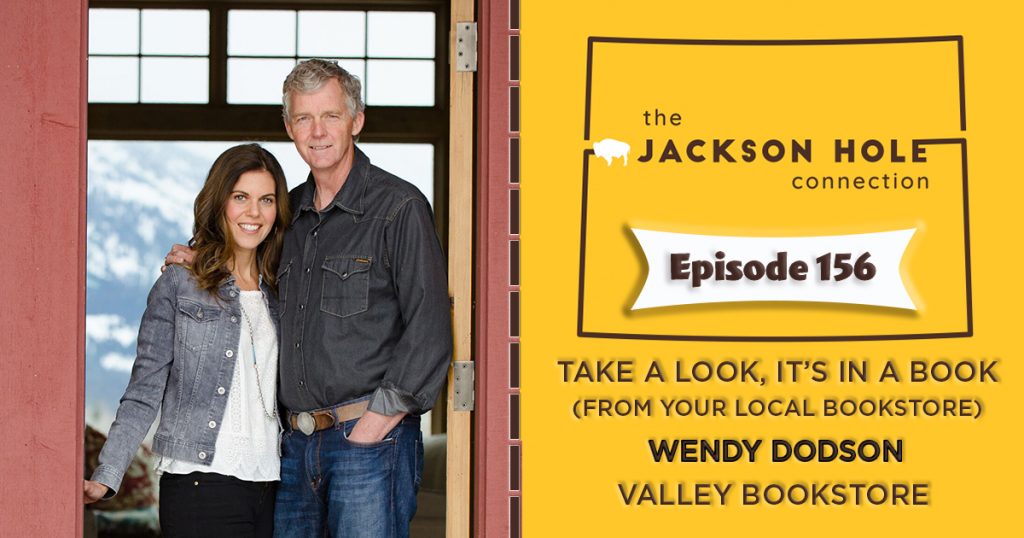 In this week's episode of the Jackson Hole Connection, Stephan visits with Wendy Dodson. Wendy is the new owner of Valley Bookstore.
In this episode, Wendy shares how she finally feels connected to the community after becoming a local business owner. She talks about her love of books and how impactful reading a good book is. Wendy also gives some great recommendations on how you can find books to fit your interests. Stephan and Wendy then discuss the importance of shopping local and supporting the community you live and work in.
To learn more about Valley Bookstore and to buy books, visit ValleyBookstore.com
This week's episode is supported in part by Teton County Solid Waste and Recycling reminding you to reduce, reuse, recycle, and compost. Avoid single-use products whenever possible, and remember to bring your reusable bags with you while shopping. More at RoadtoZeroWasteJH.org or at @RoadToZeroWasteJH on Instagram.

Support also comes from The Vault of Jackson Hole.  Jackson Hole's only climate-controlled wine storage facility and offers temperature-controlled storage for businesses.  Call 307-248-6392 to connect today!
Want to be a guest on The Jackson Hole Connection? Email us at connect@thejacksonholeconnection.com. Marketing and editing support by Michael Moeri.