Episode 210 – Overcoming Adversity and Carving the Future with Talia Atkins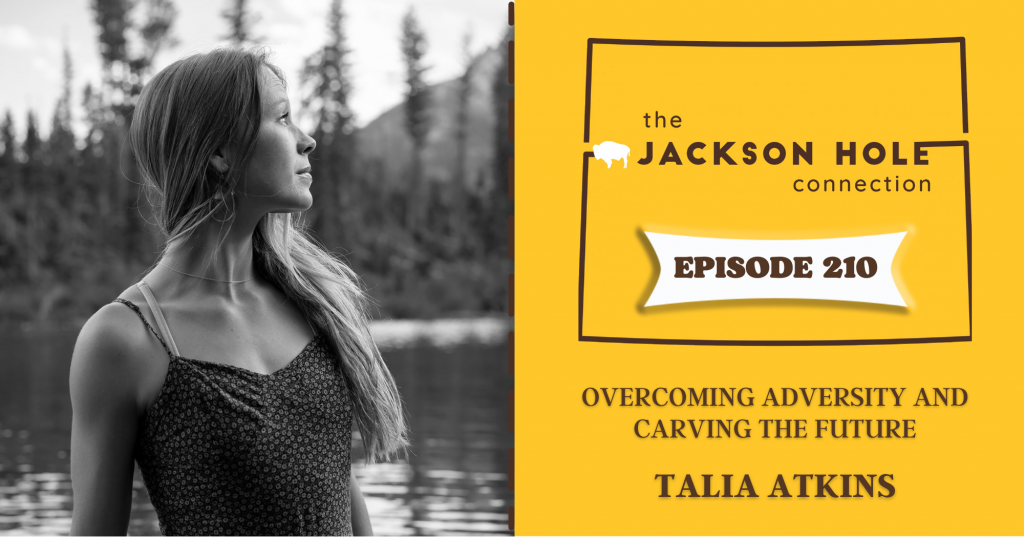 Talia Atkins is the Executive Director of Carving the Future. She was born right here in Jackson. After graduating from High School in 2008, Talia left home to volunteer, travel, and find her place in the world. 6 years and 35 countries later, Talia realized everything she was searching for was back in Jackson. She returned to her hometown in 2014, to coach for the JHSC Freeride Team. Talia has worked with youth of all ages, teaching English, music, art, yoga, gymnastics, big-air, snowboarding, and leading therapeutic wilderness trips for teens.
In this episode, Talia and Stephan talk about mental health, childhood adversity, addiction, loss, gratitude, resilience, and helping underserved populations.
Carving the Future is a non-profit organization that empowers youth through access to snowboarding and skateboarding. They provide gear, programs, lessons, and athletic scholarships for underserved youth. Learn more about Carving the Future at CarvingTheFuture.com
Red Top Meadows is a residential treatment and therapeutic wilderness program established in 1980 to serve adolescent males. Learn more about Red Top at TetonYouthandFamilyServices.org
Connect with Talia by emailing talia@carvingthefuture.com
This week's episode is sponsored in part by Teton County Solid Waste and Recycling is reminding residents and small businesses that the Household Hazardous Waste Collection Facility is open on select days, through the end of October, by appointment only. To safely and responsibly dispose of household chemicals or other substances that pose a danger to our environment, visit tetoncountywy.gov/recycle to schedule your appointment today! More at @RoadToZeroWaste.JH
Support also comes from The Jackson Hole Wine Club. Curating quality wine selections delivered to you each month. Enjoy delicious wines at amazing prices. More at JacksonHoleWineClub.com
Want to be a guest on The Jackson Hole Connection? Email us at connect@thejacksonholeconnection.com. Marketing and editing support by Michael Moeri (michaelmoeri.com)