Episode 125 –  Deepening a Connection to Place with Story Clark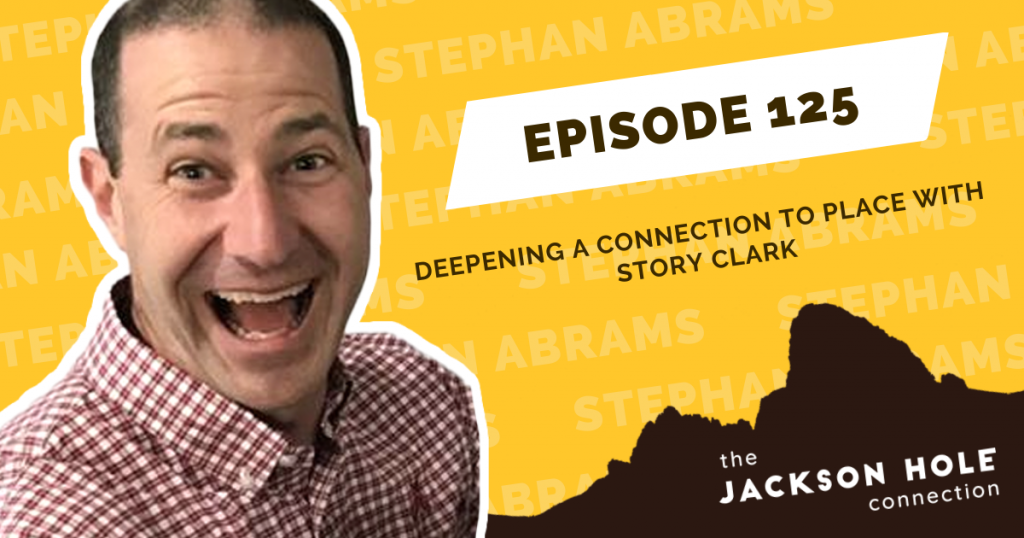 In this week's episode of the Jackson Hole Connection, Stephan chats with Story Clark. Story is a conservationist, author, speaker, teacher, entrepreneur, and the Founder & CEO of TravelStorysGPS. TravelStorysGPS's goal is to enrich travelers' experiences and deepen their connections to place by producing quality geolocational mobile content.
In this episode, Story shares the history of her Grandfather moving out from Pennsylvania to Jackson Hole back in the 20s to form a climbers ranch and boys camp. She also talks about her passion for conservation and helping grow non-profit organizations. Stephan and Story chat about how she created TravelStorysGPS and how it continues to evolve and grow.
Find out more about TravelStorysGPS at TravelStorys.com
Connect with Story by emailing Story@travelstorys.com
Find Story's book: A Field Guide to Conservation Finance
Want to be a guest on The Jackson Hole Connection? Email us at connect@thejacksonholeconnection.com 
This week's episode is supported in part by Prugh Real Estate! Prugh Real Estate, creating opportunities for people to live and work in Jackson Hole since 2002. Visit Prugh.com to search current listings.

Marketing and editing support by Michael Moeri. Music in this episode is provided by Luke Taylor.