Episode 179 – The Real Parks and Recreation featuring Steve Ashworth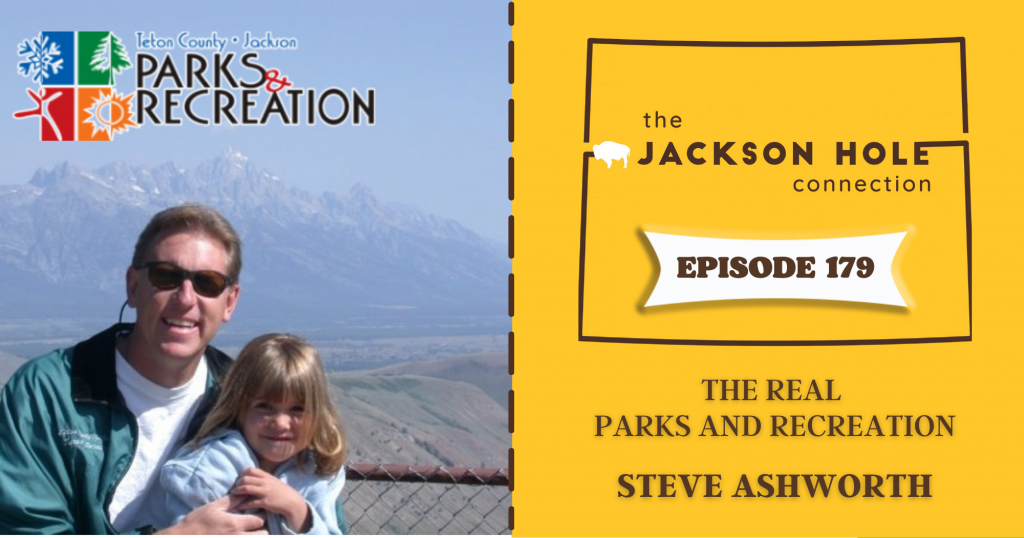 Steve Ashworth is a father, husband, landscape architect and the Director of Teton County/Jackson Parks and Recreation Department.
Whether you swim at the Rec Center, play broomball, watch moose hockey, or play with your kids on the playground, the parks and rec department makes an impact in your daily life. Listen to this episode to learn about all that goes into operating one of the most important organizations in Teton County. You'll also find out the interesting history behind the parks and how some of our most beloved parks were formed. Stephan and Steve also chat about the new developments happening at the Rec Center and the complications of managing playground safety.
Find out more about Teton County Parks and Recreation at TetonParksandRec.org
Follow them on Instagram @tetonparksandrec
This week's episode is sponsored in part by Teton County Solid Waste and Recycling. Want to become a better recycler? Well, there's an app for that – the Recycle Coach app! Now available for Jackson Hole locals and visitors. More at TetonCountyWY.gov or at @RoadToZeroWaste.JH on Instagram

Support also comes from The Jackson Hole Wine Club. Curating quality wine selections delivered to you each month. Enjoy delicious wines at amazing prices. More at JacksonHoleWineClub.com
Want to be a guest on The Jackson Hole Connection? Email us at connect@thejacksonholeconnection.com. Marketing and editing support by Michael Moeri (michaelmoeri.com,@thatsamoeri).