Episode 129 – More than a Shooting Range with Shepard Humphries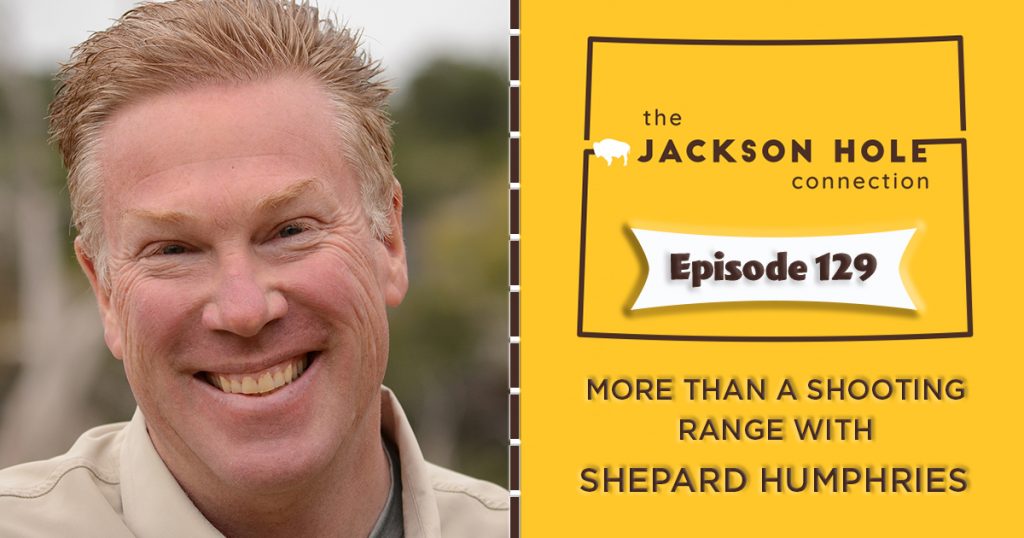 In this week's episode of the Jackson Hole Connection, Stephan chats with Shepard Humphries. Shepard is a community leader, a former police officer, a former popcorn connoisseur at Dollywood, an entrepreneur, and the Founder and President of the Jackson Hole Shooting Experience. The Jackson Hole Shooting Experience creates custom multi-gun shooting experiences to help families, friends, and coworkers strengthen connections and build memories.
In this episode, Shepard tells the story of how he and his mother made their way out to Jackson when he was a teenager. Shepard also shares how he went from being a public servant to serving the public in the private sector. Stephan and Shepard talk about the science and math that goes into the sport of target shooting. 
Find out more about the Jackson Hole Shooting Experience at ShootInJH.com
Follow the Jackson Hole Shooting Experience:
Instagram: @ShootInJH
Facebook: @ShootInJH
Find Shepard's book: Harsh Advice for the Unemployed Guy: Tough talk to help unemployed young men make something of themselves by Shepard Humphries
This week's episode is supported in part by Prugh Real Estate! Prugh Real Estate, creating opportunities for people to live and work in Jackson Hole since 2002. Visit Prugh.com to search current listings. 

Want to be a guest on The Jackson Hole Connection? Email us at connect@thejacksonholeconnection.com. Marketing and editing support by Michael Moeri.