Episode 152 – Death by Toasting with Heather Gould & Polly Filice of Pearl Street Bagels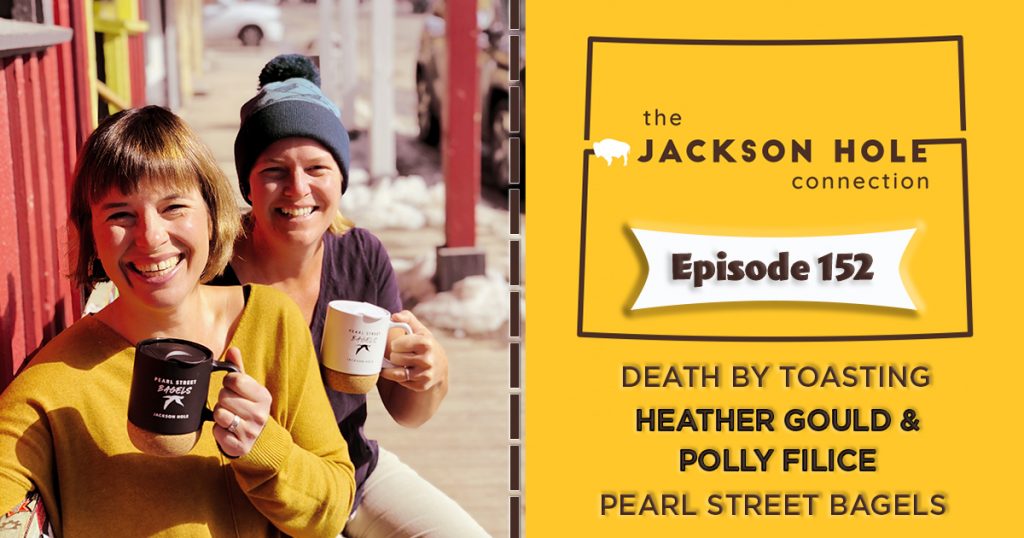 In this week's episode of the Jackson Hole Connection, Stephan visits with the Co-Owners of Pearl Street Bagels, Heather Gould & Polly Filice.
In this episode, Heather and Polly talk about how they made it from opposite sides of the country to work in the same bagel shop in Wilson. They go into how they went from working as an employee to owning the whole business. Polly talks about the bagel-making process and how their bagels are made in the traditional east coast style of boiling and baking, which eliminates the need for toasting when made fresh. Stephan, Heather, and Polly talk about some of the challenges of operating a business in Jackson but also how it is one of the most supportive communities as well.
Pearl Street Bagels is going on its 31st year of operation and is considered one of Jackson local's favorite breakfast and coffee spots. Find out more and order online at JacksonHoleBagels.com
Follow Pearl Street Bagels on Instagram @pearlstreetbagels
This week's episode is sponsored in part by Teton County Solid Waste and Recycling reminding you to reduce, reuse, recycle, and compost. Avoid single-use products whenever possible, and remember to bring your reusable bags with you while shopping. More at RoadtoZeroWasteJH.org

Support also comes from The Vault of Jackson Hole.  Jackson Hole's only climate-controlled wine storage facility and offers temperature-controlled storage for businesses.  Call 307-248-6392 to connect today!
Want to be a guest on The Jackson Hole Connection? Email us at connect@thejacksonholeconnection.com. Marketing and editing support by Michael Moeri (@thatsamoeri).