Episode 151 – Handcrafted in Jackson Hole with Pam Barlow of Copperdot Leather Goods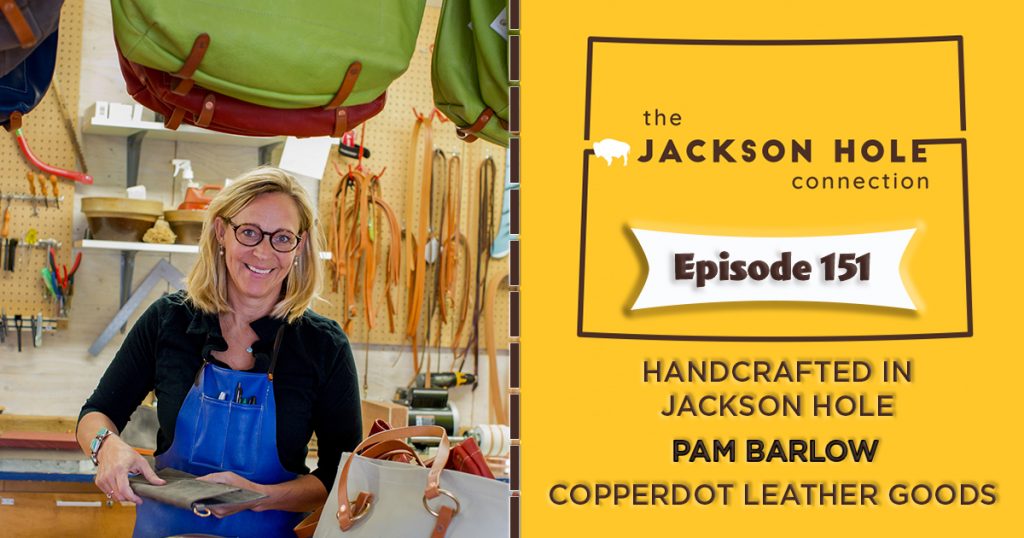 In this week's episode of the Jackson Hole Connection, Stephan visits with Pam Barlow. Pam is a long-time resident, a mom, a wife, a former school bus driver and she is the Owner and Founder of Copperdot Leather Goods.
In this episode, Pam shares how she packed up her car 30 years ago and left Detroit in hopes of landing a career-track job in Jackson. She talks about what it was like to be a school bus driver and how it was one of the best jobs she has ever had. Pam then goes into how the creation of one leather bag led to building a successful locally crafted brand. Stephan and Pam also talk about the importance of leaning into positive feedback and how starting a business can be a lonely road.
Learn More about Copperdot Leather Goods at CopperdotLeather.com
Follow Copperdot Leather Goods on Instagram @copperdotleather
This week's episode is sponsored in part by Teton County Solid Waste and Recycling reminding you to reduce, reuse, recycle, and compost. Avoid single-use products whenever possible, and remember to bring your reusable bags with you while shopping. More at RoadtoZeroWasteJH.org

Support also comes from The Vault of Jackson Hole.  Jackson Hole's only climate-controlled wine storage facility and offers temperature-controlled storage for businesses.  Call 307-248-6392 to connect today!
Want to be a guest on The Jackson Hole Connection? Email us at connect@thejacksonholeconnection.com. Marketing and editing support by Michael Moeri(@thatsamoeri).