Episode 117 – Raising the 6th Generation with Nikki Gill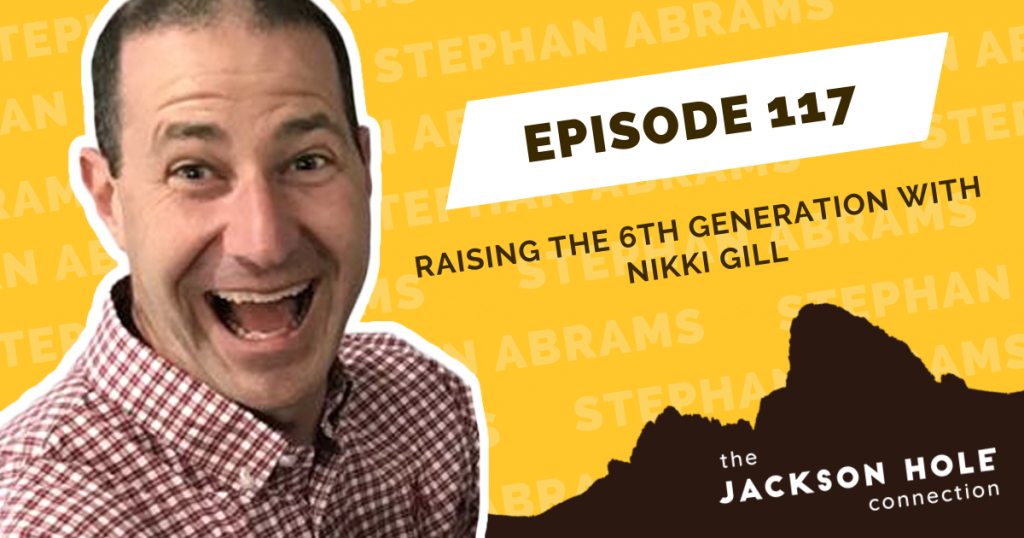 In this week's episode of the Jackson Hole Connection, Stephan visits with Nikki Gill. Nikki is the co-owner of Jackson Drug, Director of Sales and Marketing for the Hereford Ranch, and is part of a fifth-generation Jackson family.
In this episode, Nikki talks about growing up on a cow-calf ranch, her family's rich history in the Valley, and the re-opening of one of Jackson's most iconic businesses, Jackson Drug.
Connect with Nikki by emailing nikki@jhherefordranch.com
Visit Jackson Drug at 15 E Deloney Avenue, Jackson, or at JacksonDrug.com
Follow Jackson Drug on Instagram @jacksondrug
Follow Hereford Ranch on Instagram @jacksonholeherefordranch
Want to be a guest on The Jackson Hole Connection? Email us at connect@thejacksonholeconnection.com 
This week's sponsor is Prugh Real Estate! Prugh Real Estate, creating opportunities for people to live and work in Jackson Hole since 2002. Visit Prugh.com to search current listings.

Marketing and editing support by Michael Moeri. Music in this episode is provided by Luke Taylor.