Episode 108 – Inspiring Future Leaders with Melissa Turley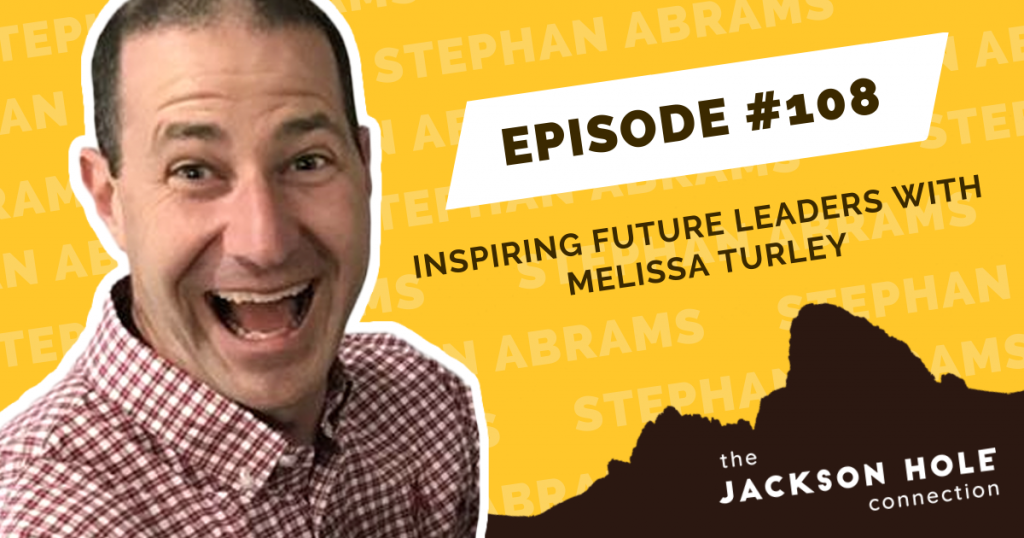 In this week's episode of the Jackson Hole Connection, Stephan visits with Melissa Turley. Melissa moved to the valley over 20 years ago and has been an active community member ever since. She has served as a Teton County Commissioner and was on the Jackson town council for almost ten years. Currently, she is the Executive Director of the Teton Village Association. 
In this episode, Melissa talks about her role in helping guide and mentor girls and women by helping found the programs Girls Actively Participating (GAP) and Womentum, a women's mentoring program in Wyoming. 
Stephan and Melissa also discuss her mentor, why it is important to contribute to the community, forming a strong work ethic, and why we all should continue to learn. 
This week's sponsor is The Jackson Hole Wine Club! Join the club at JacksonHoleWineClub.com.

Want to be a guest on The Jackson Hole Connection? Email us at connect@thejacksonholeconnection.com 
Music in this episode is provided by Luke Taylor. Marketing and editing support by Michael Moeri.