Episode 157 – More Than An Influencer with Meagan Murtagh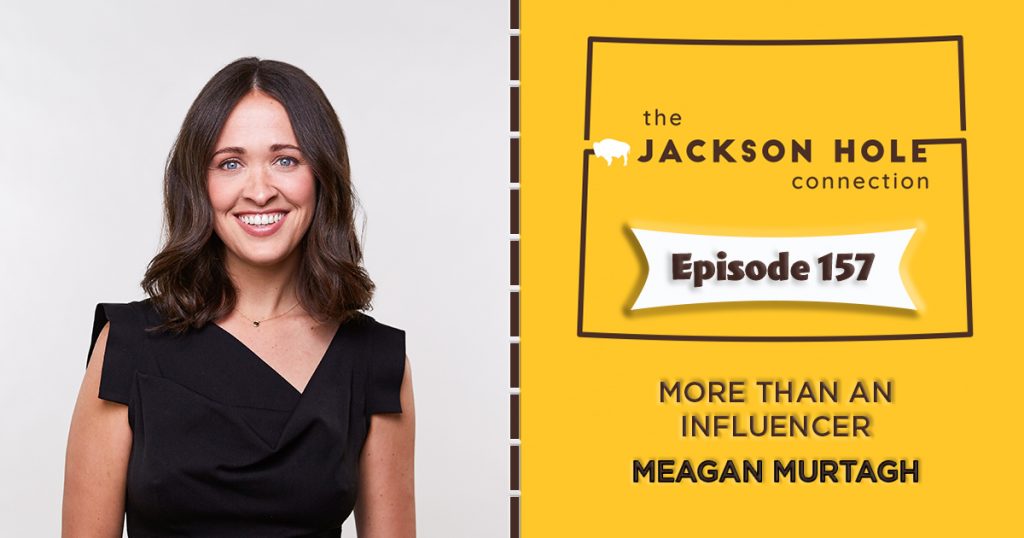 In this week's episode of the Jackson Hole Connection, Stephan visits with Meagan Murtagh. Meagan is a local influencer, the former owner of The Scout Guide Jackson Hole and a realtor. Many people around the valley know her by her childhood name and now social media handle @meagtheegg
In this episode, Meagan shares how she ended up landing in Jackson Hole from Ohio. She goes into how a simple blog for friends and family helped her develop into becoming an owner of a lifestyle magazine and an influencer. Meagan explains what exactly is a local influencer and the importance of keeping a part of yourself off social media. Stephan and Meagan also discuss her work with the Wyoming Office of Tourism to help promote tagging responsibly and creating a better visitor to our community. 
Follow Meagan Murtagh @meagtheegg on Instagram
This week's episode is supported in part by Teton County Solid Waste and Recycling reminding you to reduce, reuse, recycle, and compost. Avoid single-use products whenever possible, and remember to bring your reusable bags with you while shopping. More at RoadtoZeroWasteJH.org or at @RoadToZeroWasteJH on Instagram.

Support also comes from The Vault of Jackson Hole.  Jackson Hole's only climate-controlled wine storage facility and offers temperature-controlled storage for businesses.  Call 307-248-6392 to connect today!
Want to be a guest on The Jackson Hole Connection? Email us at connect@thejacksonholeconnection.com. Marketing and editing support by Michael Moeri (@thatsamoeri).