Episode 128 – Inside The Teton County Search and Rescue Foundation and The Fine Line Podcast with Matt Hansen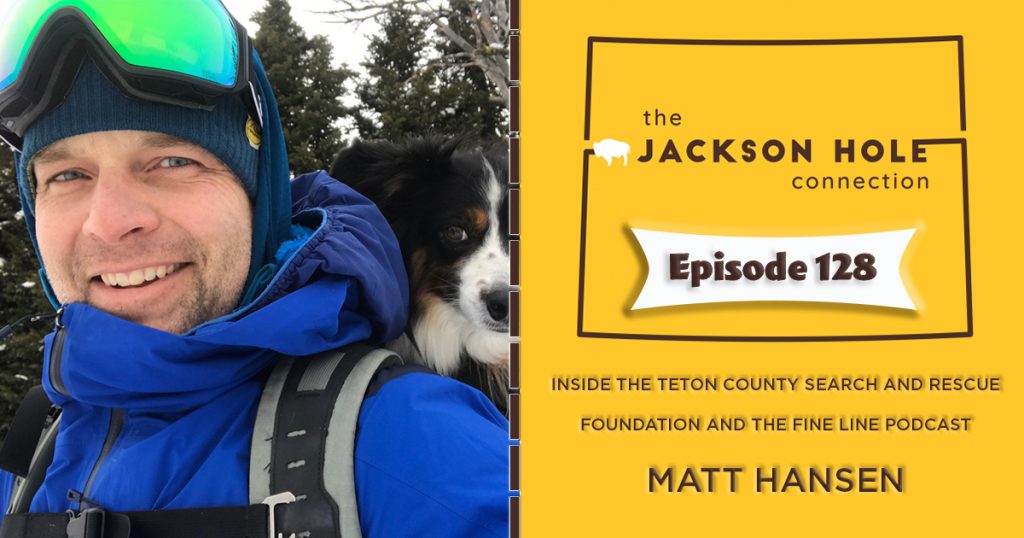 In this week's episode of the Jackson Hole Connection, Stephan chats with Matt Hansen. Matt is the Communications Director for the Teton County Search and Rescue Foundation. Along with Rebecca Huntington, Matt also helps create the Fine Line Podcast for Backcountry Zero. The Fine Line tells real stories of adventure, risk, and rescue in the backcountry.
In this episode, Matt shares the story of how working a summer in the Tetons made a life-changing impact. Matt also talks about the incredible work of the volunteers at Teton County Search and Rescue and all that goes into helping people prepare for the backcountry. Stephan and Matt discuss The Fine Line podcast and the impact storytelling can have. 
Find out more about the Teton County Search and Rescue Foundation at TetonCountySAR.org
Listen to The Fine Line Podcast at BackcountryZero.com
Follow TCSAR Foundation:
Instagram: @TetonCountySAR
Facebook: @TetonCountySAR
This week's episode is supported in part by Prugh Real Estate! Prugh Real Estate, creating opportunities for people to live and work in Jackson Hole since 2002. Visit Prugh.com to search current listings. 

Want to be a guest on The Jackson Hole Connection? Email us at connect@thejacksonholeconnection.com. Marketing and editing support by Michael Moeri.