Episode 106 – More than a Climber with Mark Newcomb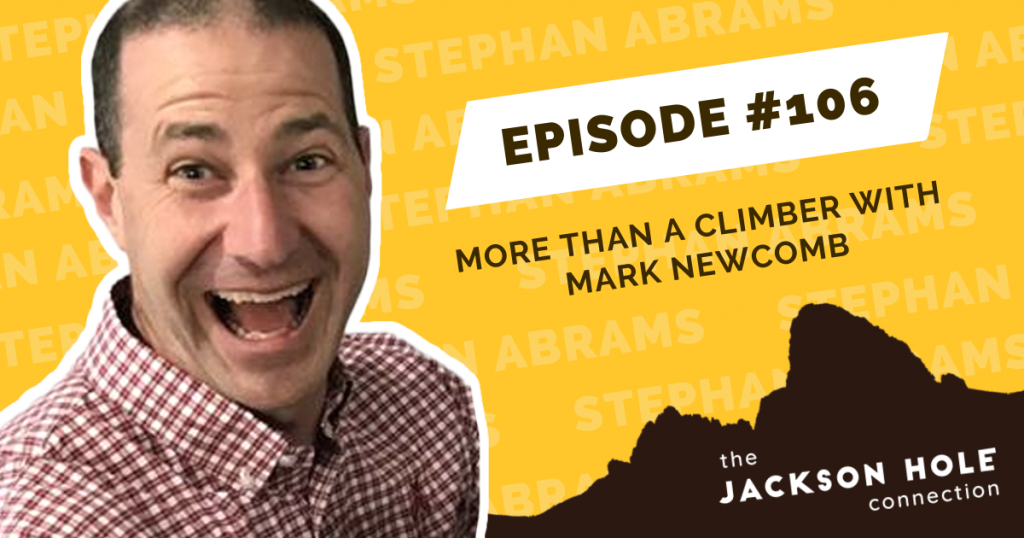 In this week's episode of the Jackson Hole Connection, Stephan visits with Mark Newcomb. Mark was born in Teton County and has worn many hats over the years including climbing and skiing guide, ski patroller, avalanche course instructor and is a former part-time owner of Exum Climbing Guides. Mark currently serves as one of five Teton County Commissioners. 
In this episode, Mark talks about how his family made their way to the valley as well as his family's passion for life but with a focus on the family. Mark shares his father's climbing history in Jackson and how he first learned how to climb in an unlikely place. Stephan and Mark also discuss the importance of family and serving your community. 
Learn more about Mark at Mark-Newcomb.com
This week's sponsor is The Jackson Hole Wine Club! Join the club at JacksonHoleWineClub.com.

Want to be a guest on The Jackson Hole Connection? Email us at connect@thejacksonholeconnection.com 
Music in this episode is provided by Luke Taylor. Marketing and editing support by Michael Moeri.