Episode 187 – Enhancing The Grand Teton National Park with Leslie Mattson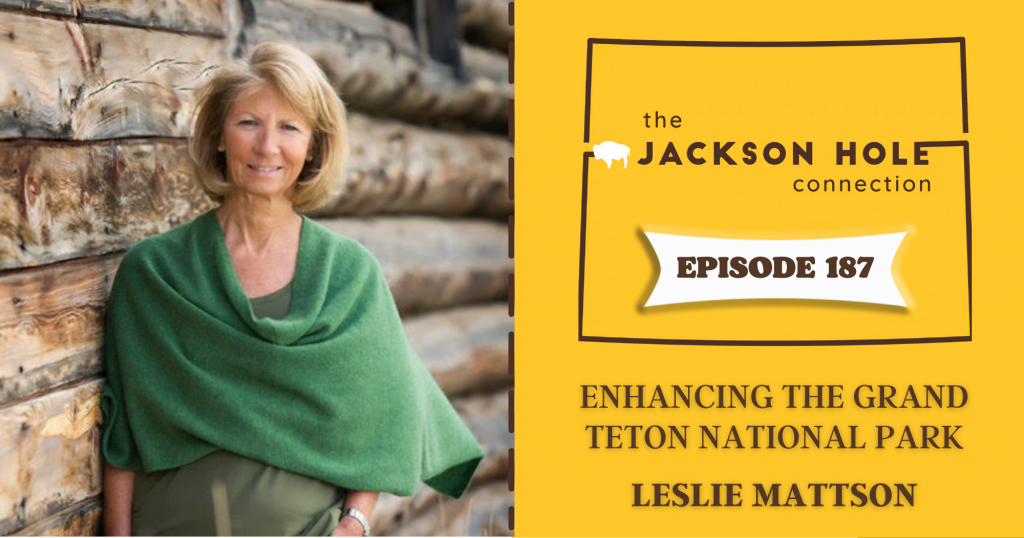 Leslie Mattson is the President of The Grand Teton National Park Foundation. She has over 35 years of experience in nonprofit administration and fundraising. Since 2004, Leslie has helped raise over $80 million from private sector donors for park projects, including the renewal of the trails and educational elements at Jenny Lake, partnering with the National Park Service on the construction of the Craig Thomas Discovery and Visitor Center, and supporting wildlife conservation, youth engagement, and cultural resource improvement projects in Grand Teton National Park.
In this episode, Leslie shares why she left the northeast and made her way out to Jackson over 32 years ago. She talks about how the Jackson Hole non-profit community has changed and developed over the decades. Stephan and Leslie then discuss the impact that The Grand Teton National Park Foundation has had in shaping the inspiring park we love today.
Find out more about The Grand Teton National Park Foundation at GTNPF.org
Follow the GTNPF on Instagram @grandtetonfoundation
This week's episode is sponsored in part by Teton County Solid Waste and Recycling, announcing the new commercial Curb to Compost Program for restaurants and other commercial food waste generators. More at TetonCountyWY.gov or at @RoadToZeroWaste.JH on Instagram
Support also comes from The Jackson Hole Marketplace. The Deli at Jackson Hole Marketplace offers ready-made soups, sandwiches, breakfast burritos, and hot lunch specials. More at JHMarketplace.com
Want to be a guest on The Jackson Hole Connection? Email us at connect@thejacksonholeconnection.com. Marketing and editing support by Michael Moeri (michaelmoeri.com,@thatsamoeri).