Episode 93 – From Volunteer to Executive Director with Laura Soltau of Teton Literacy Center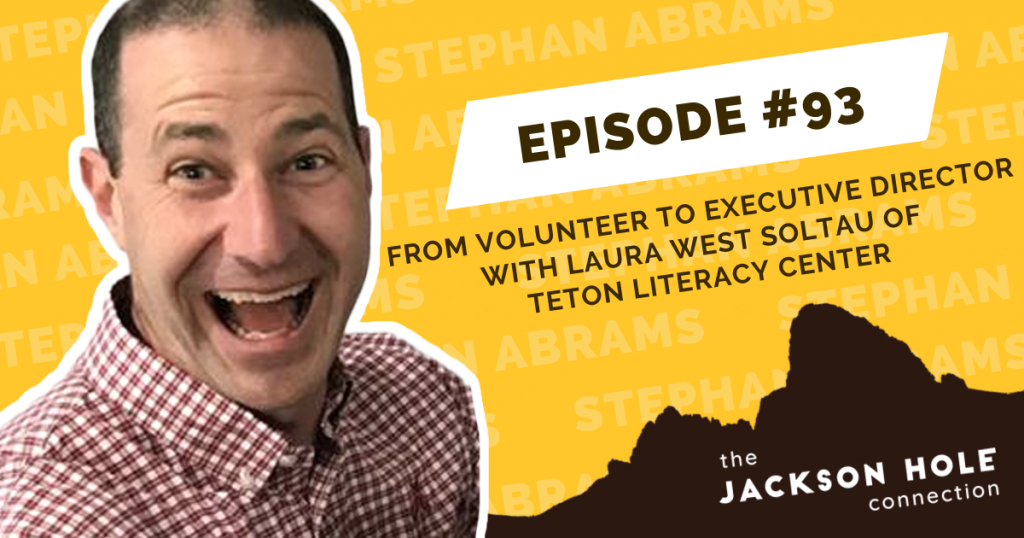 In this week's episode of the Jackson Hole Connection, Stephan visits with Laura West Soltau. Laura made her way to Jackson in 2007 after taking an Americorp volunteer position at Teton Literacy Center. After working in a variety of roles, Laura has worked her way up to Executive Director. 
In this episode, Laura talks about the importance of literacy in a child's development and the programs offered at Teton Literacy Center. Stephan and Laura discuss educational video games, Zoom learning, screen time and books! 
Connect with Laura, laura@tetonliteracy.org
Learn more about the programs at Teton Literacy Center: TetonLiteracy.org
This week's sponsor is The Liquor Store of Jackson Hole! Check them out at TheLiquorStoreJacksonHole.com.

Want to be a guest on The Jackson Hole Connection? Email us at connect@thejacksonholeconnection.com 
Music in this episode is provided by Luke Taylor. Marketing and editing support by Michael Moeri.