Episode 118 – Health in the Hole with Laura Peterson Wright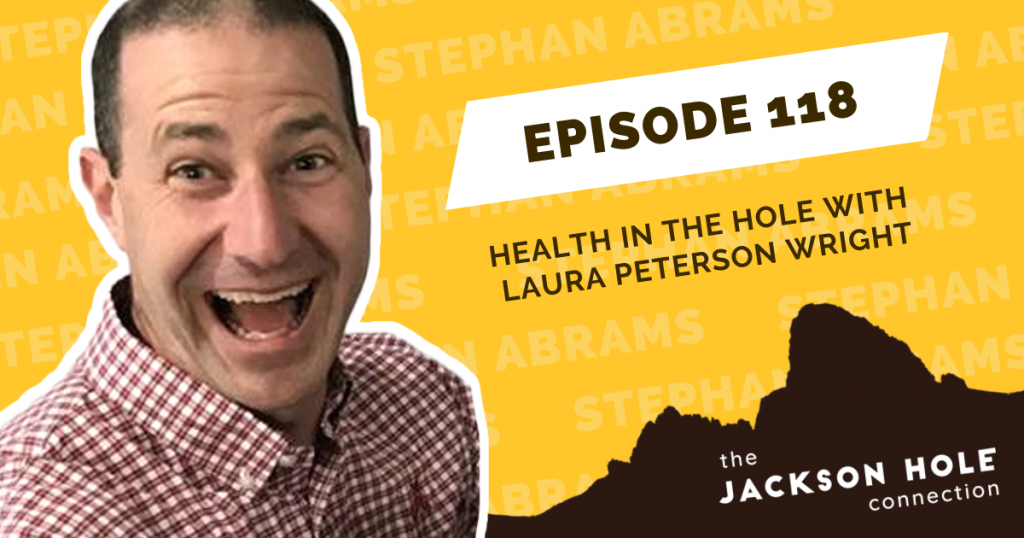 In this week's episode of the Jackson Hole Connection, Stephan visits with Laura Peterson Wright. Laura is a Doctor of Chiropractic and the owner of JH Backcountry Health. She also recently started the Health in the Hole podcast where she interviews local health professionals and fitness experts.
In this episode, Laura shares how she went from creating desserts at the Four Seasons to opening up a Chiropractic office. Stephan and Laura also talk about how the Chiropractic field has changed over the years and they geek out a little about what it's like to host a podcast.
Connect with Laura by emailing drlaura@jhbackcountryhealth.com
Visit JH Backcountry Health in Smiths Plaza, 1325 US-89 APT 108, Jackson, or online at JHBackCountryHealth.com
Follow Laura's podcast Health in the Hole on Facebook @healthinthehole
Want to be a guest on The Jackson Hole Connection? Email us at connect@thejacksonholeconnection.com 
This week's episode is supported in part by Prugh Real Estate! Prugh Real Estate, creating opportunities for people to live and work in Jackson Hole since 2002. Visit Prugh.com to search current listings. 

Marketing and editing support by Michael Moeri. Music in this episode is provided by Luke Taylor.