Episode 198 – Cohabitating With The Wild featuring Kyle Kissock of The Jackson Hole Wildlife Foundation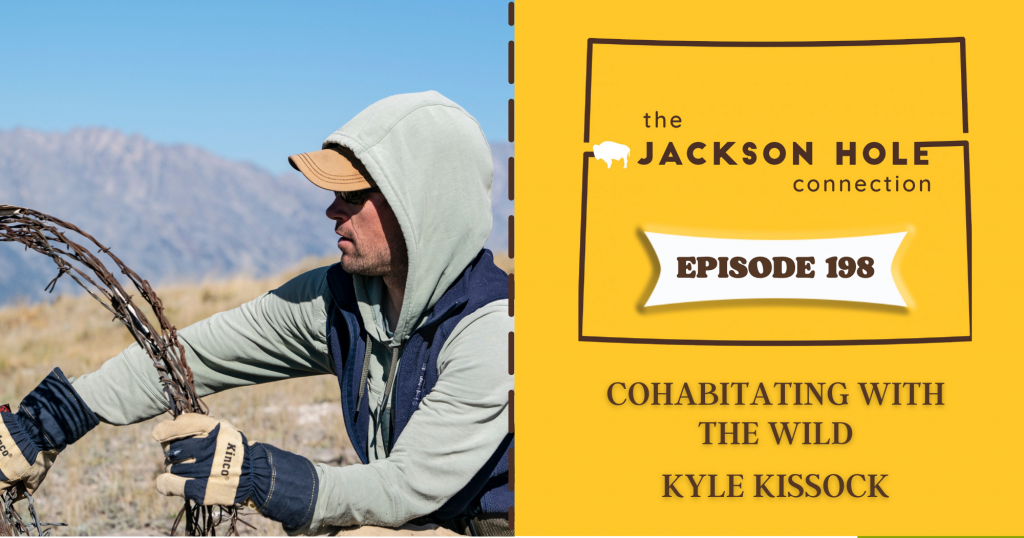 Kyle Kissock is the Communications Manager for the Jackson Hole Wildlife Foundation. Originally from Ohio, Kyle moved out west to work for the Teton Science school before finding his home at the Wildlife Foundation.
In this chat, Kyle and Stephan talk about all things wildlife. Not just the big ones like moose, bears, and elk, but the little creatures that make up our ecosystem. Kyle dives into some of the big projects that the Foundation is working on, such as modifying fences to make them friendlier to wildlife movement and some initiatives that help reduce wildlife-vehicle collisions. Stephan and Kyle also talk about some of the elusive wildlife in the Tetons such as the mountain lions and wolverines.
If you have an interest in learning more about the wildlife that makes up the heart of our valley, this is a must-listen.
Learn more about the Jackson Hole Wildlife Foundation at JHWildlife.org
Photo by: Christine Paige
Follow Stephan and his family on Instagram @buildinginthehole22 to see their experience of living in a camper for the summer as they give their home away to build a new home.
This week's episode is sponsored in part by Teton County Solid Waste and Recycling, announcing the new commercial Curb to Compost Program for restaurants and other commercial food waste generators. More at TetonCountyWY.gov or at @RoadToZeroWaste.JH on Instagram
Support also comes from The Jackson Hole Wine Club. Curating quality wine selections delivered to you each month. Enjoy delicious wines at amazing prices. More at JacksonHoleWineClub.com
Want to be a guest on The Jackson Hole Connection? Email us at connect@thejacksonholeconnection.com. Marketing and editing support by Michael Moeri (michaelmoeri.com,@thatsamoeri).