Episode 219 – Helping Ukrainian Refugees with Karen Hogan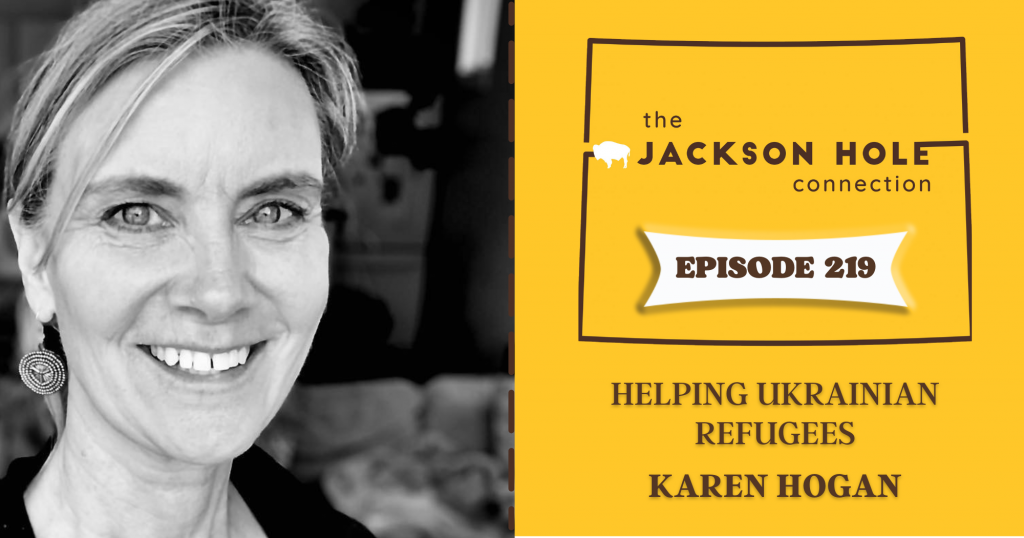 Karen Hogan is a long-time local, mother, dance teacher, entrepreneur, architect, and volunteer.
In this episode, Karen tells the story of what brought her out to Jackson Hole back in 1999. She talks about why she decided to pursue her love of teaching dance after many years as an architect. Karen then shares stories of her and her family's recent efforts to volunteer to help Ukrainian Refugees in Poland. Karen and Stephan discuss the importance of taking action, the resilience of children and mothers, and the life-altering experiences the refugees and the people of Ukraine are having.
To connect with Karen to discuss how you can volunteer to help Ukrainian refugees, email forsskaren@gmail.com
This week's episode is supported in part by Teton County Solid Waste and Recycling reminding you to reduce, reuse, recycle, and compost. Avoid single-use products whenever possible, and remember to bring your reusable bags with you while shopping. More at RoadtoZeroWasteJH.org or at @RoadToZeroWaste.JH on Instagram
Support also comes from The Jackson Hole Marketplace. The Deli at Jackson Hole Marketplace offers ready-made soups, sandwiches, breakfast burritos, and hot lunch specials. More at JHMarketplace.com
Want to be a guest on The Jackson Hole Connection? Email us at connect@thejacksonholeconnection.com. Marketing and editing support by Michael Moeri (michaelmoeri.com,@thatsamoeri)