Episode 170 – Providing Core Essential Services with Johnny Ziem of The Town of Jackson Public Works Dept.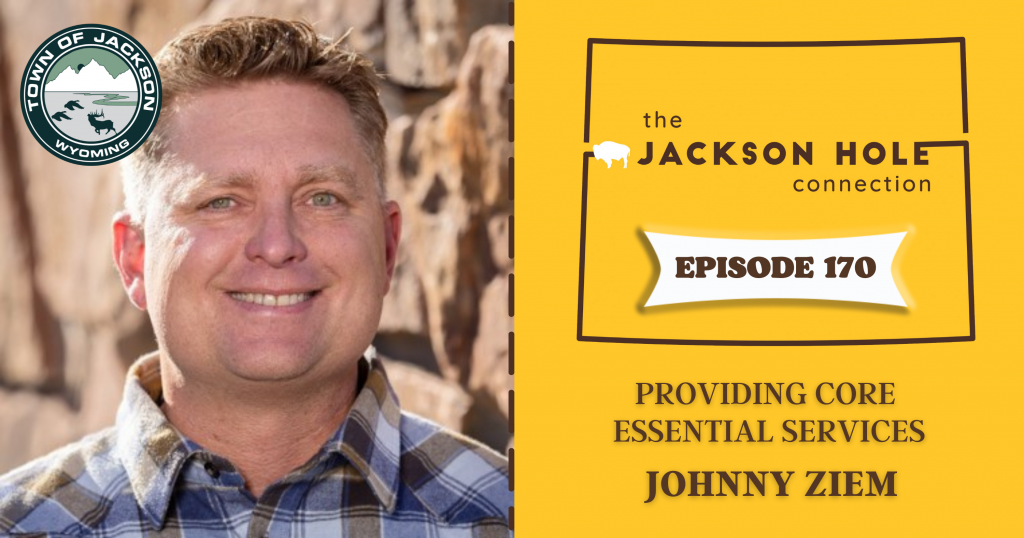 In this week's episode of the Jackson Hole Connection, Stephan chats with Johnny Ziem. Johnny has worked for one organization his whole time in Jackson and that is working for the town of Jackson. He started driving the START Bus as a way to ski in the day and work at night. Now he leads one of the most essential departments in the Jackson community, The Public Works Department. Many of us don't even realize all of the essential services this department handles, from maintaining public infrastructure, keeping our roads and sidewalks operational, managing our waste to ensuring we have clean water to drink. These are only a few of the core responsibilities of the Public Works Department. 
In this episode, Johnny talks about why he made his way out to Jackson. He shares the story of how a random trip led to him meeting his future wife. He goes into why he loves to serve the town of Jackson and how he worked his way into the Public Works department. Stephan and Johnny then discuss some of the interesting and often dirty jobs that the Public Works department handles. We bet you can't guess the most interesting thing that they found in our waste management system this year. 
This week's episode is sponsored in part by Teton County Solid Waste and Recycling. Want to become a better recycler?  Well, there's an app for that – the Recycle Coach app!  Now available for Jackson Hole locals and visitors.
More at TetonCountyWY.gov or at @RoadToZeroWaste.JH on Instagram
Support also comes from The Jackson Hole Marketplace. The Deli at Jackson Hole Marketplace offers ready-made soups, sandwiches, breakfast burritos, and hot lunch specials. More at JHMarketplace.com
Want to be a guest on The Jackson Hole Connection? Email us at connect@thejacksonholeconnection.com. Marketing and editing support by Michael Moeri (michaelmoeri.com,@thatsamoeri).