Episode 145 – Staying in Motion with John Zendler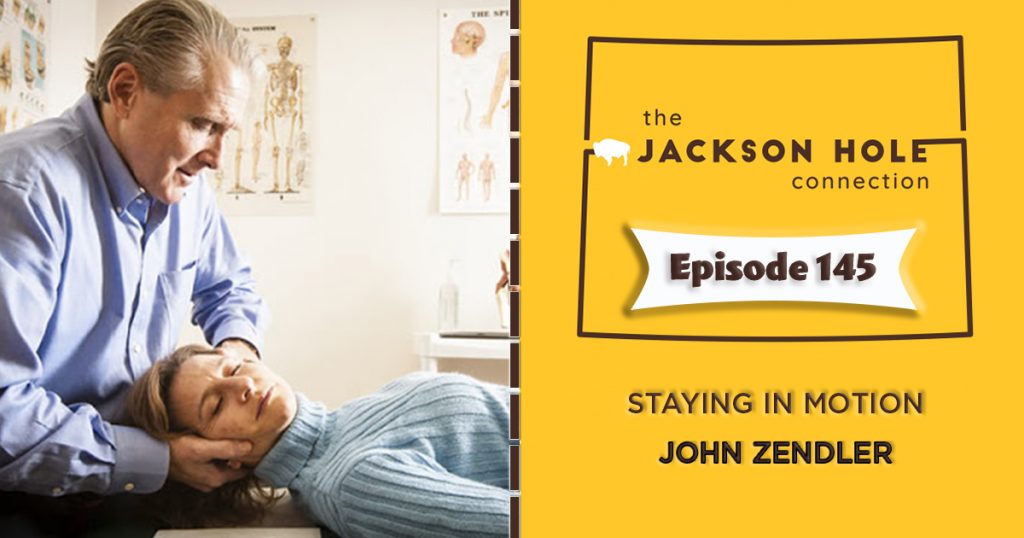 In this week's episode of the Jackson Hole Connection, Stephan visits with John Zendler. John is a Doctor of Chiropractic and Certified Chiropractic Sports Physician. He is also a board member of Teton Adaptive Sports, a nonprofit whose core focus is to provide ways of outdoor recreation to those of all abilities living in the Greater Teton Area.
In this episode, John shares how he and his wife met and found their way out to Jackson. He talks about how a routine surgery changed the course of his life. John goes into how Teton Adaptive Sports helped give him a second chance at exploring and enjoying all the recreational activities Teton County has to offer. Stephan and John also talk about the importance of resilience and never giving up on living the type of life you want to live. 
Connect with John by emailing chiropracticjacksonhole@yahoo.com
Find out more about John's practice at ChiropracticJacksonHole.com
This week's episode is supported in part by Teton County Solid Waste and Recycling reminding you to reduce, reuse, recycle, and compost. Avoid single-use products whenever possible, and remember to bring your reusable bags with you while shopping. More at @RoadToZeroWasteJH .

Support also comes from The Jackson Hole Marketplace. The Deli at Jackson Hole Marketplace offers ready-made soups, sandwiches, breakfast burritos, and hot lunch specials. More at JHMarketplace.com
Want to be a guest on The Jackson Hole Connection? Email us at connect@thejacksonholeconnection.com.