Episode 154 – A Life of Invention and Adventure with John Simms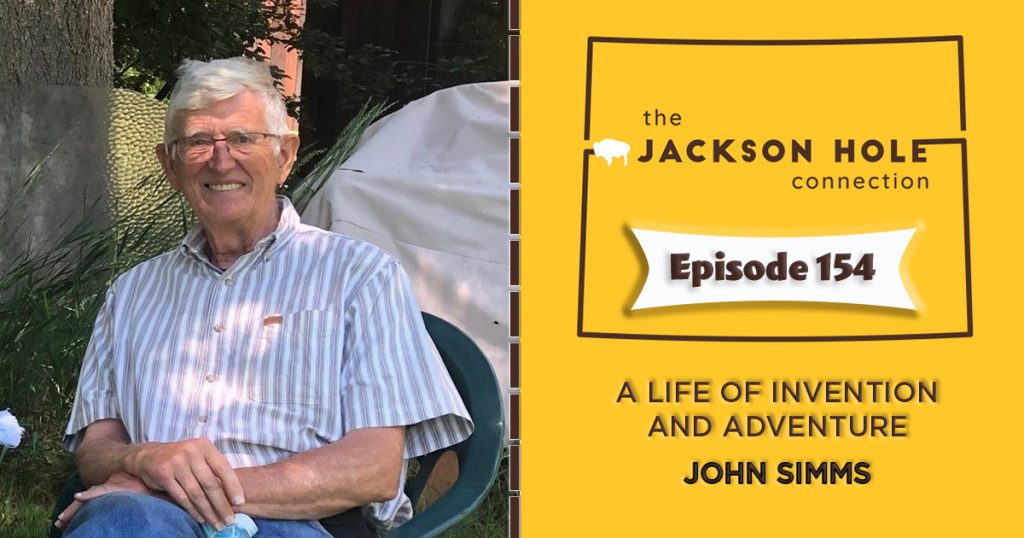 In this week's episode of the Jackson Hole Connection, Stephan visits with John Simms. John is a father, husband, inventor, entrepreneur, former ski patrolman, avalanche expert, and an artist. 
In this episode, John talks about how he made his way out to Jackson from New York over 60 years ago. He shares how his father encouraged his inventive and entrepreneurial spirit which led him to start many impactful companies and create numerous life-changing inventions. John goes into how he started a local rafting company, outdoor retail company, and a research organization, all while being a ski patrolman at JHMR. John also discusses with Stephan how he transitioned from operating Simms Fishing Products into becoming an artist. 
To see John's art and find out more about John, visit JohnESimms.com
This week's episode is supported in part by Teton County Solid Waste and Recycling reminding you to reduce, reuse, recycle, and compost. Avoid single-use products whenever possible, and remember to bring your reusable bags with you while shopping. More at RoadtoZeroWasteJH.org or @RoadToZeroWasteJH on Instagram.

Support also comes from The Vault of Jackson Hole.  Jackson Hole's only climate-controlled wine storage facility and offers temperature-controlled storage for businesses.  Call 307-248-6392 to connect today!
Want to be a guest on The Jackson Hole Connection? Email us at connect@thejacksonholeconnection.com. Marketing and editing support by Michael Moeri.