Episode 97 – Designing Leadership and Finding Balance with John Kanengieter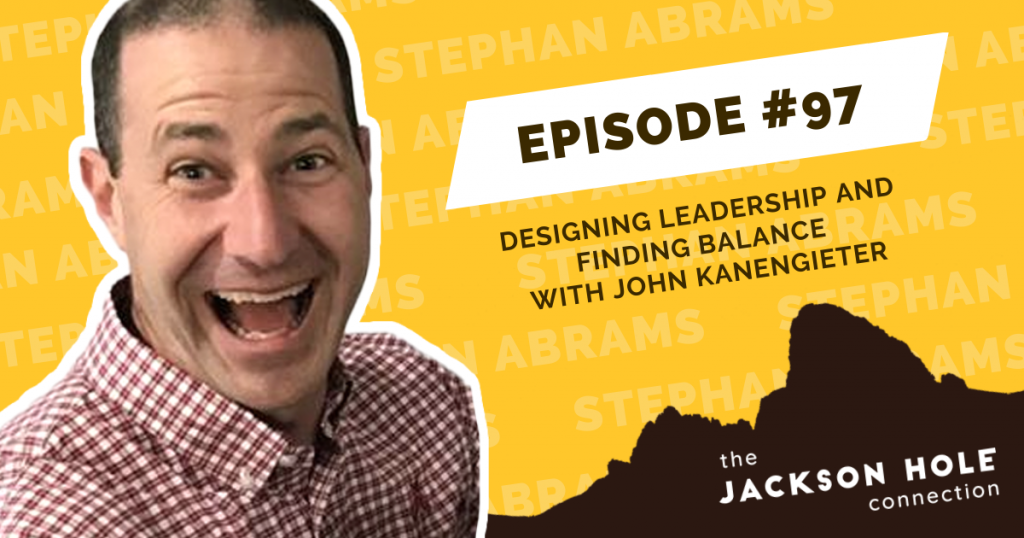 In this week's episode of the Jackson Hole Connection, Stephan visits with John Kanengieter. John is a mountain guide, avid backcountry hiker, thought leader, speaker, and a Principal at Zero Point Partners. Zero Point Partners is a leadership and executive management consulting firm based in Wilson, WY.  
In this episode, John talks about mountain climbing, working at NOLS (National Outdoor Leadership School), coaching NASA astronauts, leadership, team building, and the importance of self-awareness.
Connect with John by emailing john@zeropoint.partners
Watch John's TEDx Talk – YouTube
Find out more about Zero Point Partners at zeropoint.partners
This week's sponsor is The Liquor Store of Jackson Hole! Check them out at TheLiquorStoreJacksonHole.com.

Want to be a guest on The Jackson Hole Connection? Email us at connect@thejacksonholeconnection.com 
Music in this episode is provided by Luke Taylor. Marketing and editing support by Michael Moeri.